Would you like to take a summer ski trip to Mt. Hood? Here's What It's Like To Set Your Turns In July On Oregon's Highest Peak | Sports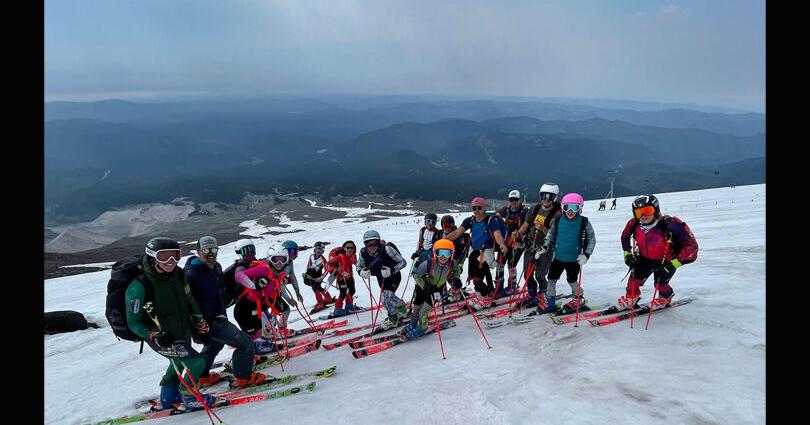 On July 23, 14 athletes, ages 10 to 18, from Franklin, Chittenden and Lamoille County traveled to Oregon State for a nine-day ski trip to Mount Hood.
The athletes, from Smuggler's Notch Ski and Snowboard Club (SNSC), flew to Oregon as a team, where they spent eight days making season-ending turns on the 11,249-foot stratovolcano.
Early mornings were part of the experience; the athletes woke up around 5 a.m. PT and walked out the door at 6:03 a.m. They skied from 7 a.m. to 1 p.m. for four days; after a day off, they were back there for four more days. While the training was intense, they took time to go rafting, cliff jumping, hiking and bonding with their teammates.
This was the tenth summer training trip to Mt. Hood for Rob Engelken, SNSC's U16/18 head coach at SNSC, who has been coaching elite-level ski racing for 30 years.
"In my experience and perspective, the benefits are the amount of quality reps and focus in a short time. We can get a month's worth of winter training in 10 days, and that's sees in athlete progress and performance improvement," Engleken said.
"The other added positive is just the LPH (Laughs Per Hour!). We have a lot of fun together on and off the hill and focus on lots of life lessons."
The athletes shared their thoughts on the trip to Mount Hood.
Madalynn Wright, 12: Mount Hood was an amazing experience. Standing on top of the mountain was like being on top of the world! There were so many good times, but my highlight was the ski competition in July. Rafting is something I've never done and can't wait to do it again! Also, watching our training videos with my team to see and learn how to be a faster runner has been helpful. It was an experience I will remember forever. I hope to be able to go there next year!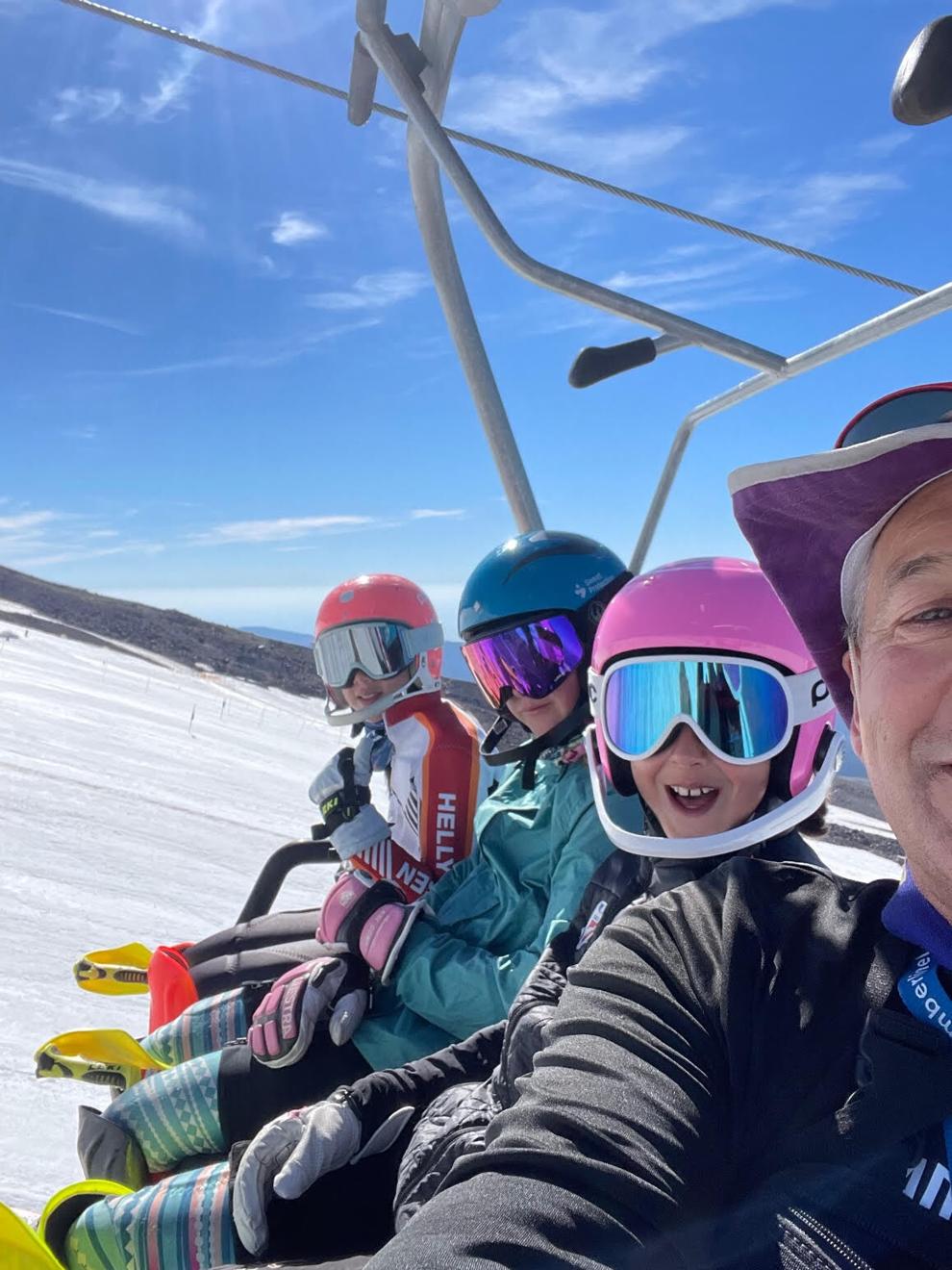 Grant Montgomery, 13: I will remember how amazing the host and accommodations were and how big the Huckleberry Restaurant donuts are! I love Rob's Hood Camp because I spend a lot of time on the snow in the summer with amazing coaching and a great off-snow experience with rafting and cliff jumping!
Madison McCalman, 15: I enjoyed how exciting it was to accomplish the personal feats that I was capable of. Although I encountered obstacles, including a slight fear, it was easily overcome when I realized how much fun I was having. I will never forget the amount of snow there was at the end of July.
Marianna Merritt, 15: My best travel memories are just being able to travel to ski with my family of skiers in the summer and experience so many fun adventures and see so many things. What I remembered the most was the time I spent on the snow in mid-summer and just being able to work one-on-one with the coaches and dial in my skiing to prepare for winter. I am also extremely grateful and appreciate that I can do this!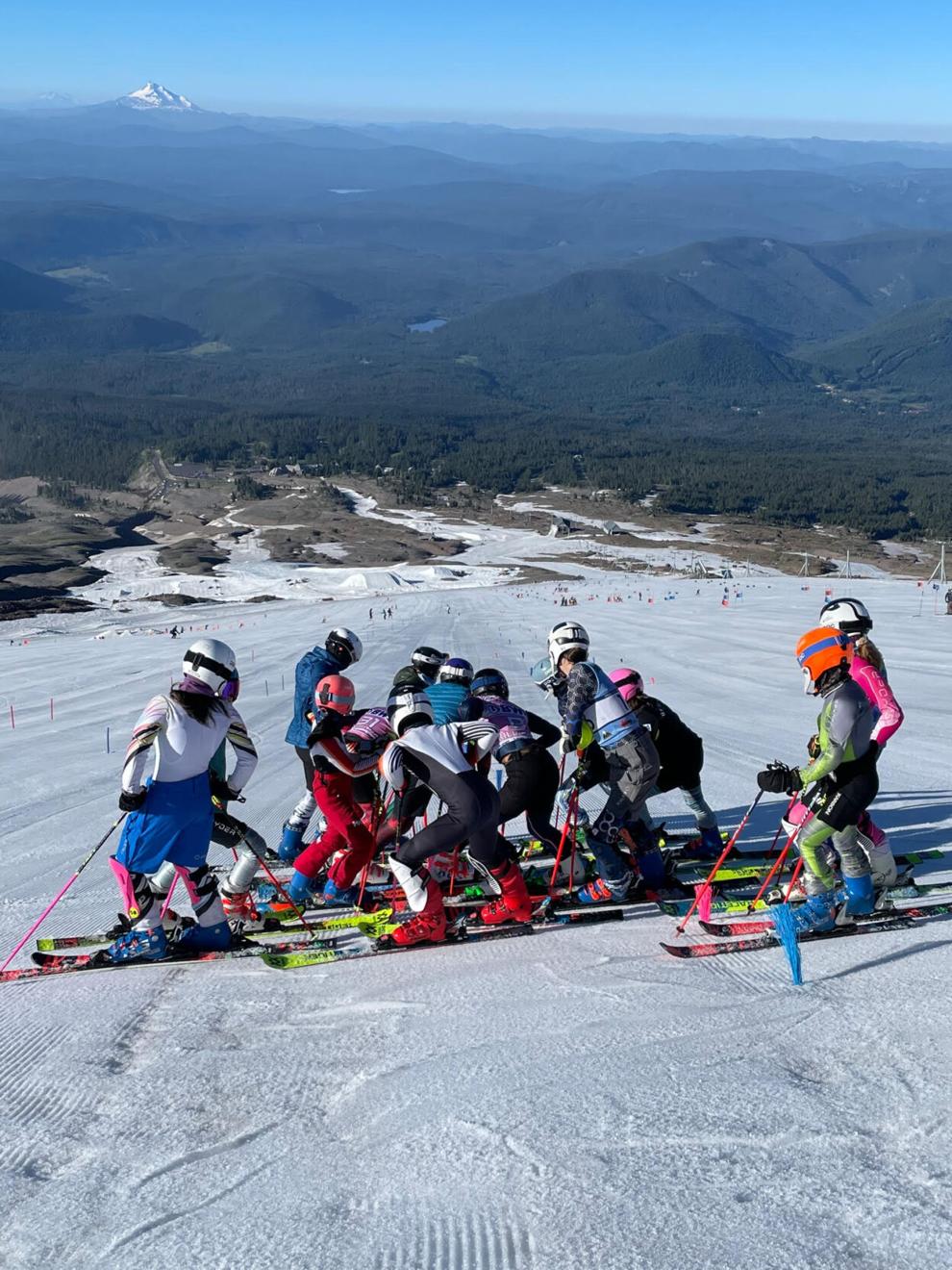 Harper Previs, 12: For the past two years my family and I have driven to Mt Hood; we saw many national parks along the way. I like Hood because I can train with friends who share my passion for skiing. Coach Rob helps me improve my skiing but also helps me understand how to achieve my long term goals.
Auggie Previs, 10: I am the youngest member of the Hood team and had so much fun traveling with my sister and friends. I saw a lot of progress in our skiing. It's fun to hang out with the older athletes and I love their encouragement.
Chloe Avery, 16: Besides the training, the thing I will remember the most from the trip is getting closer to my peers. It allows us to experience something new together. I learned a lot about people I didn't know very well before, and I even learned things about people I was already very close to.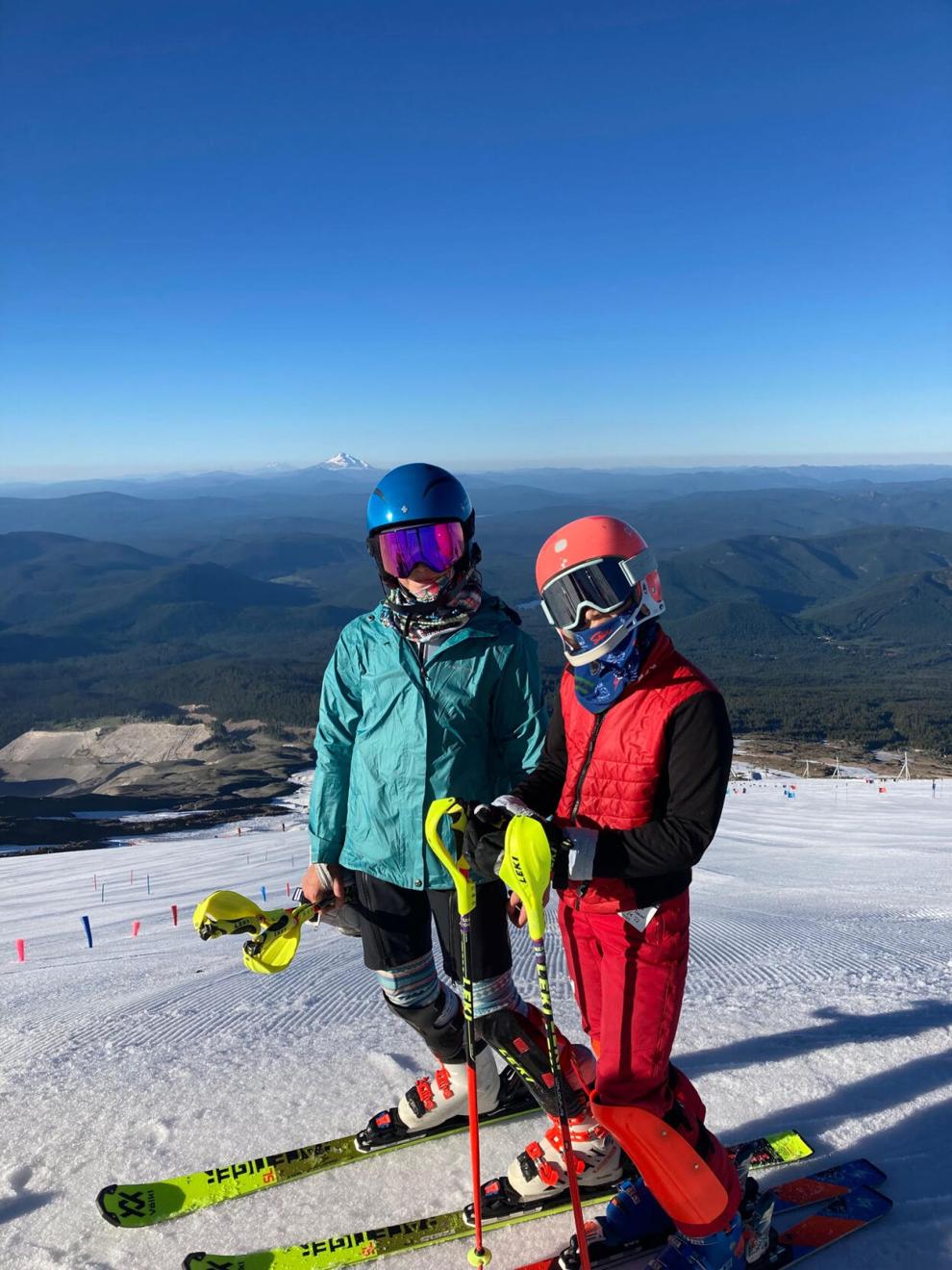 Sarah Raviwongse, 13 years old: The best part of the trip to Mt. Hood was doing so many ski laps and focusing on the big things that will help me race faster. I remember seeing so many pretty views of the lakes, mountains, and the scenic route we took down the mountain. My favorite part of the trip was the rafting, especially when our friends fell off the raft. The trip was amazing and spending time with my friends was awesome!
Ikkyu Raviwongse, 14 years old: The trip to Mt. Hood had many highlights on and off the hill, like the rafting and the calm, cool lakes, and the improvements in skiing even after just a few days on the hill. My favorite part of the trip was being able to have fun and be with my friends. Outside of skiing, one of my favorite things to do on Mt. Hood was descending the mountain in the summer heat after a long morning of skiing. Another of my favorite things was the encouragement to do better at camp (whether that be) by working harder in practices or waking up earlier to be better prepared in the morning. Overall, Mt. Hood is a ton of fun, and I would recommend it to any athlete looking to improve over the summer while having fun.
Moriah Neider, 14: My trip to Mt. Hood holds many fond memories. I was able to ski out of season, and we did a lot of things besides skiing, like cliff jumping, rafting, and swimming, and the views were amazing! My favorite part of the activities we packed into our time was that I got closer to my teammates. Unlike winter, where after skiing we would go home (sometimes sleep at each other's place), everyone spent the rest of the day together, where more activities took place, which made it an amazing experience !
Erik Bergstrom, 17: This was my second year going to Mt. Hood, and it was a remarkable experience. You spend your mornings training for quality running and the afternoons exploring Oregon's awe-inspiring natural beauty, doing amazing activities like hiking, rafting, and cliff jumping. This camp offers a perfect balance between intensity, concentration and fun. Plus, I can make my lifelong wish to ski on my birthday come true!