White outerwear made for mountaineering for Uniqlo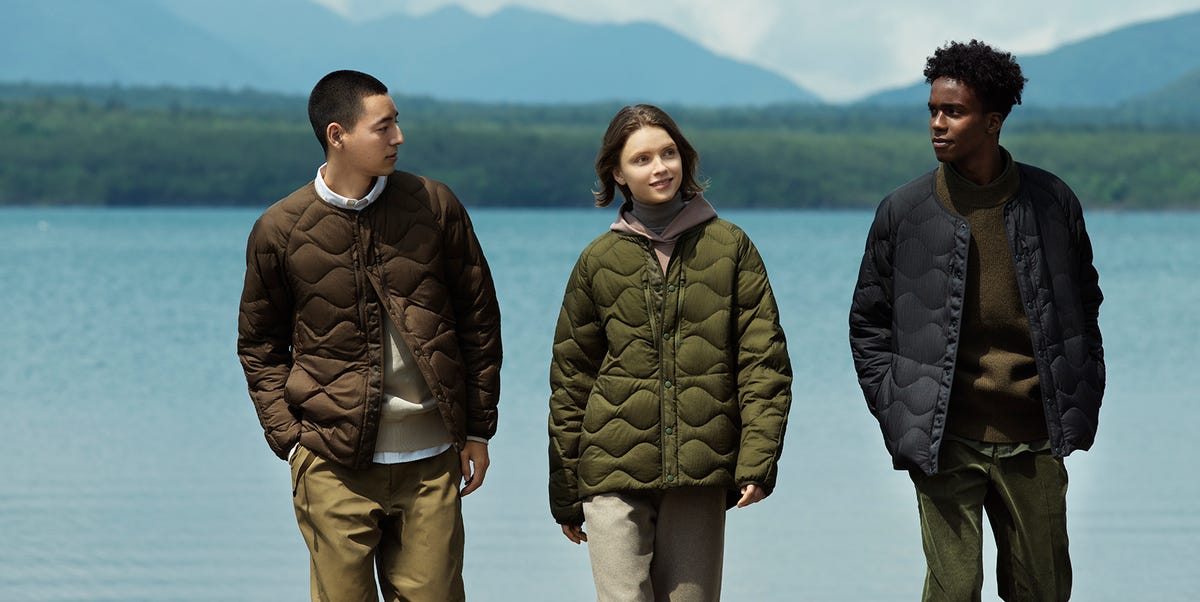 "This collaboration goes beyond the framework of fashion and gives me the impression of having been able to introduce myself to my friends from my past and to the younger generations."
Your White Mountaineering team is very small. What is it like working with a company the size of Uniqlo to do that you couldn't do otherwise?
Yes, we are indeed a very small team. We don't need a large team to realize White Mountaineering's ideas. This attitude has not changed over the 15 years of the brand's activity. The partnership with a big company like Uniqlo was very meaningful in the sense that it allowed us to reach people we had not imagined before. This collaboration goes beyond the framework of fashion and gives me the impression of having been able to introduce myself to my friends from my past, and to the younger generations.
Ever since Uniqlo reached everyone in the world, I have tried to think of it as if I am making clothes for everyone I have known in the past. I think Uniqlo products don't require a language, and the products themselves speak for their purpose. It was a new experience for me, in the sense that I was creating something that goes beyond the simple collaboration between brands.
You said you thought you were in design rather than fashion. How did this design process go?
Fashion is of course design, and lifestyle is also design. I believe that design is about creating new values ​​from shapelessness. I believe that what is most important for a fashion designer is not to limit yourself to the fashion industry. You need to include your family, life, hobbies, and ideals in your design to create new values. In this sense, I have the feeling that my creative work "includes" fashion.
This collaboration will expose your brand and design language to a much wider audience. What do you hope they get out of it?
While working with different groups and people for many years, fashion is very important when it comes to facilitating communication. Of course, music and art are also important, but I think "clothes" are also established as a common language.
After making uniforms for a soccer club in Japan, my twin sons became fans and wore these clothes to show their support. It made me want to join them and wear the uniform myself. There is something really fun about being able to dress like your kids. This is why I have tried to design the collection in such a way that clothing for children and adults share a common language. You might want to wear something like what your mom is wearing. Or maybe wear a color that contrasts with your dad's. My hope is that the clothes will stimulate those conversations and strengthen the family bond, even a little. It's a constant challenge as a parent, but I was able to overcome it with the help of Uniqlo.
BUY NOW