Utah's newest billion-dollar ski area hopes to partner with Deer Valley Resort for lift operation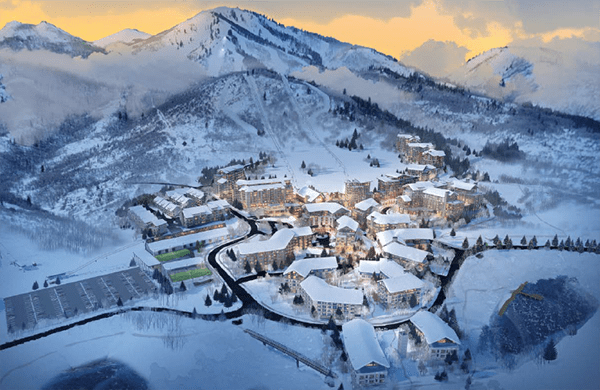 As construction begins and trails are cut at Mayflower Mountain Resort, Utah's newest billion-dollar ski resort, negotiations continue behind the scenes to partner with neighboring Deer Valley Resort. A deal has yet to be finalized, but administrators say the two stations could strike a deal soon.
To meet the goal of a soft opening in 2024, Mayflower operators must partner with a lift operator, with Deer Valley being the main option.
"We are making big inroads. We have great communication with Extell and Mayflower, and the Mayflower project is something we're very interested in – only if it's added to Deer Valley.

– Mark Brownlie, interim COO of Deer Valley and COO of parent company Alterra
If customers could move between resorts, would that mean snowboarders would finally be allowed in Deer Valley? Unlikely, Brownlie confirmed.
"We really care about Deer Valley being a ski resort and we think that's part of the brand. And that's what we hear from our people.

–Mark Brownlie
Extell, the real estate company behind Mayflower, has no illusions that if companies come together to operate the lifts, Deer Valley will make the decisions.
"You know, if we do something with Deer Valley, they're going to run it, they're going to control everything about skiing. We're not going to tell them what to do.

– Gary Barnett, Founder and President of Extell Development Company
Wasatch County Council heard an update at their meeting last week on proposed work for the new Mayflower Mountain Resort (MMR).
Although the ski is not expected to open until late 2024, New York-based real estate firm Extell Development Company (EDC) is moving ahead with construction of some of the slopes; 14 ski runs and 11 hiking and biking trails, to be exact. These paths mark only the beginning of the process. It is estimated that there are nearly 1,000 skiable acres with 15 ski lifts and one gondola when it is finally complete.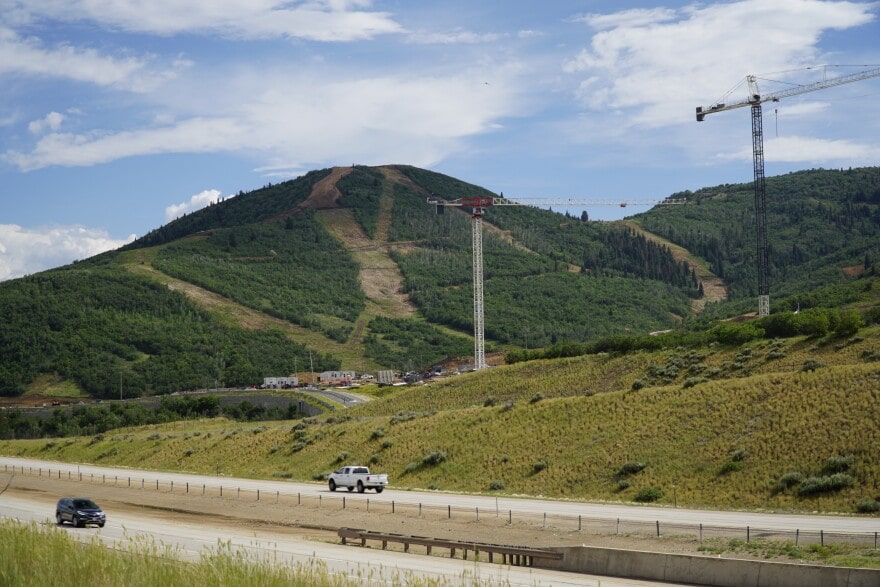 According to Extell-Utah Vice President of Development Brooke Hontz, many trails are still in the planning stages and have yet to be cleared. This new trail construction (or maybe deconstruction is more appropriate?) will pass through the Dutch Hollow and Bonanza regions. According to the original development agreement, all of these trails will be for public use. Speaking more about these trails and their intended uses, Ms. Hontz reports,
"I hope that's an advantage. Now we're putting in place a connected trail through private property, which you weren't supposed to be on before, that allowed the public, with open access, to not only traverse the thousands of acres of trails we'll be walking have trails on the minimum 50 miles of trails – but you can walk through this property and actually enjoy it."
MMR's master plan includes not just a ski resort with summer runs, but a massive new state-of-the-art base village with even potential for a future connection with Deer Valley Resort, at least according to the possible under the 199-year agreement between Owner/Operator of EDC and Deer Valley Resort, Alterra Mountain Company.
At MMR, Extell is working alongside the Military Installation Development Authority (an agency created to develop military land in Utah) to build a 5-star luxury property and three hotels. At least 100 of the rooms will be donated to military personnel to give back to veterans and honor the military and their service. The base village will also include a ski school and a 70,000 square foot multi-level convention center with a ski beach. Kurt Krieg, vice president of development for Extell-Utah, predicts a late 2025 retail opening.
Krieg thinks it will be a one-of-a-kind station. Speaking to a local reporter, he said: "This is designed to be a pedestrian village where you come from and park your car. You have everything within walking distance."
Krieg also sees the activity in the village as a bit different from most. Explaining it to a local reporter, he says;
"Thus, your activity during the day will be concentrated on the ski beach. So, you know, your outdoor dining, watching the skiers descend and really participating. And then during the afternoon it really changes after the afternoon and goes into the heart of the village, where you have fire pits and your retail and outdoor seating, or outdoor dining for the restaurants."
After debuting in 2021, it looks like the new MMR is really starting to take shape with the first trail cuts. With many of these trails facing north and expert split terrain and a majority of the resort geared towards intermediate and expert terrain, this could be the start of something special. We will be sure to follow the unfolding of this story.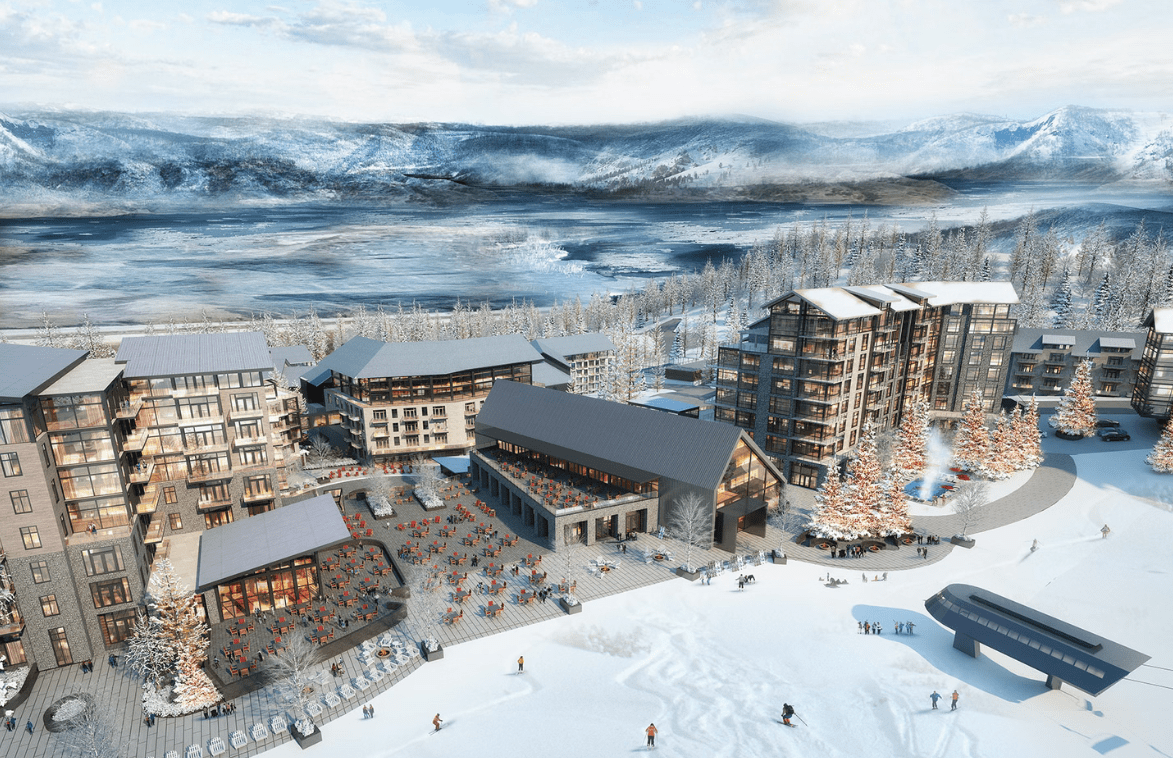 You might also like: