Remembering a Washington ski mountaineering and photography icon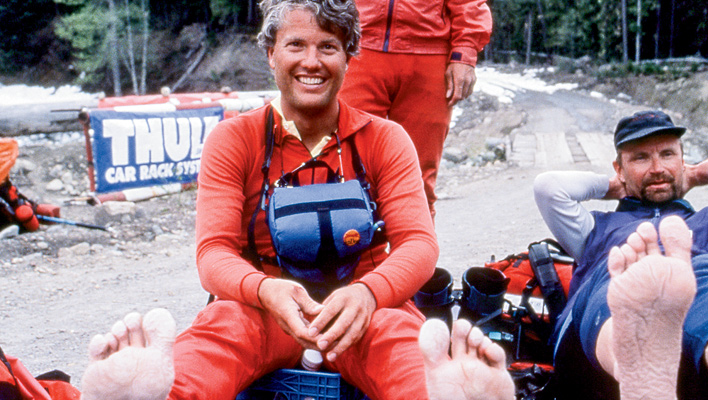 Mountain environments tend to attract strong, knowledgeable and sometimes even eccentric personalities. So to find out more about these people who are leaving their mark on the backcountry community, we asked their friends and colleagues to tell us why these people have achieved "local legend" status.
Before his untimely death in 2005 at the age of 46, Carl Skoog recorded countless first ascents and descents and shot spectacular footage in his native mountains, the Washington Cascade Range, where he explored with his brothers. Lowell and Gordy and many friends. And for Cascade-based photographer and adventurer Jason Hummel, Skoog's work has been an inspiration to continue the tradition of adventure ski photography in the state's rugged beaches. —Louise Lintilhac
Bbefore making a name for myself as a photographer, I had the pleasure of meeting Carl on a trip to North Cascades National Park to climb and ski the north face of Sinister Peak, a route where Carl won the first ascent a quarter of a century before our trip together. in 2005. As we were trekking alder, he told me about his upcoming trip to Cerro Mercedario in South America, a mountain he would ultimately only pass a few months later.
At the time, I was a guy with a camera hoping to be a photographer, and for me Carl was living life. There was no limit to the questions I could ask, and I cut off his ear the whole time we swept our way to Downey Creek. We talked about cinema and the rise of digital, how to configure your settings, what kind of movie he liked and much more.
When it comes to photography, Carl is my muse. He was a guy who went to the mountains he loved for personal adventure and discovery. He didn't go just for a salary or for a big photoshoot; he went there because the mountains attracted him, his heart and his soul. The blisters and sore shoulders were a small cost compared to the adventure. These exploits were all the payment any of us needed.
Both of our careers were started with pioneering adventures in the Picket Range, arguably Washington's most infamous mountain. In the spring of 1985, with his brother Lowell and their friend Jens [Kieler], they made the first ski crossing of the range. Upon their return, Carl decided to submit his photos, and they ended up being the start of his photography career. In 2010, Forest McBrian and I made the first winter crossing of the Picket Range. Upon my return, my images from this trip energized me in the life of an adventure photographer.
It was by following in Carl's footsteps, almost literally, that my career was launched. Sometimes I would retrace some of the Skoog brothers' paths to get out in all these different places through the Cascades. And, in a way, I always felt I was there to carry on the tradition of being deep in the North Cascades and taking real, honest adventure footage. I take pictures of everyone I go on an adventure with, and in Carl's case, he often took pictures of his friends or brothers.
By continuing the tradition of photographing deep in the North Cascades, my life has followed that of Carl. Ultimately, being in nature is what makes us tick. Photography is, in many ways, secondary. And I feel like it was the same for Carl. It wasn't a job. It was his vocation.
–
This article was originally published in November 2017 Backcountry Magazine Annual Photo.