Preview: ALPS Mountaineering Pinnacle Quilt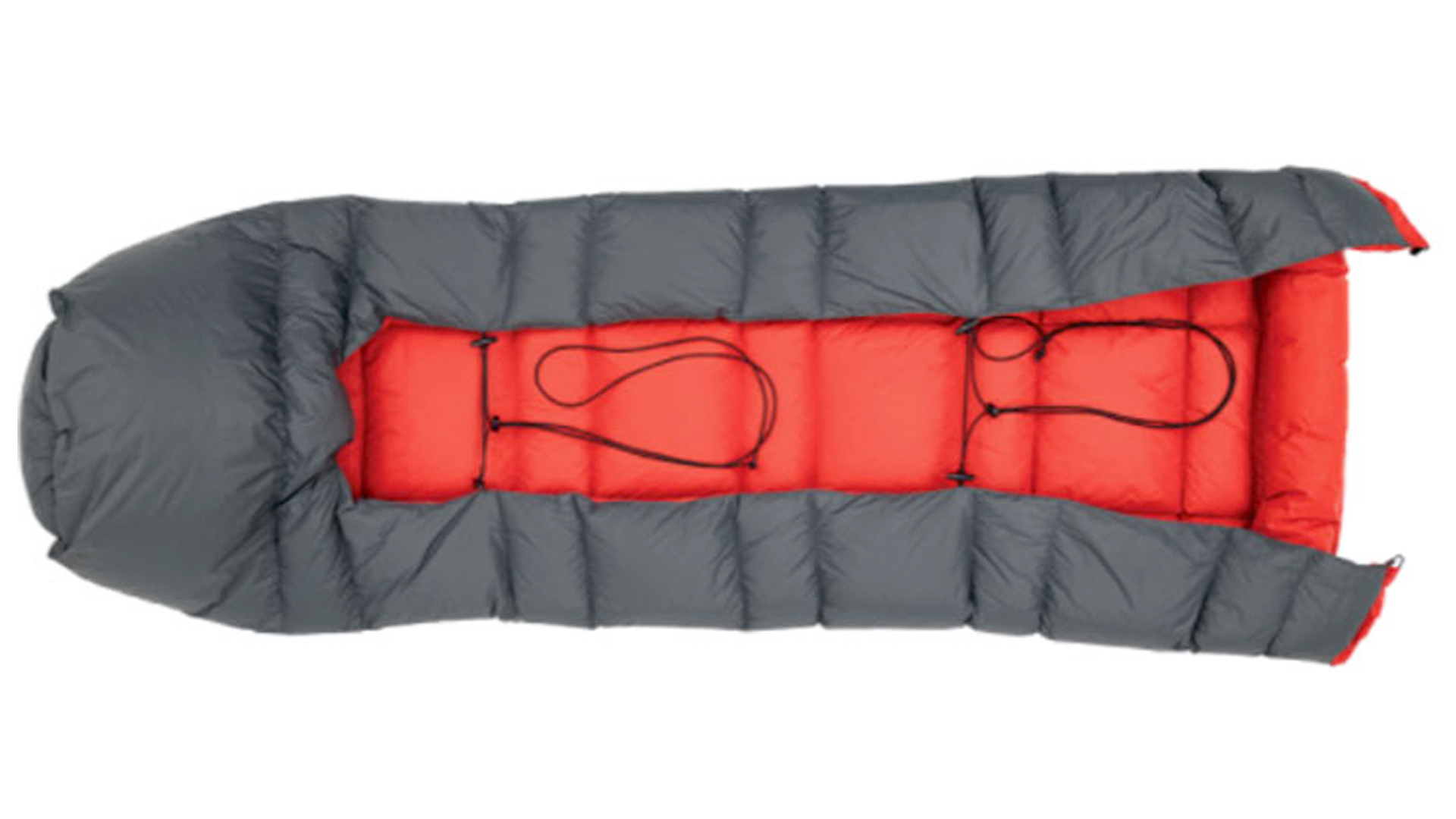 Backpackers and outdoor enthusiasts know all too well that equipment limitations are necessary, ALPS Mountaineering overcomes these limitations and does it with its Pinnacle Quilt. Save valuable bag space with a lighter, more practical alternative to standard mummy-style sleeping bags with the Pinnacle Quilt.
ALPS Mountaineering's Pinnacle Quilt manages to weigh just 1 lb., 8 oz., And can be zipped to fit in an included 15 "x 6.5" carry bag, but is suitable for use in temperatures as low as 35 ° F. The quilt's total length measures 75 "and can comfortably cover a 6'2" tall person. On top and wide enough to accommodate different body sizes and sleeping positions, the unit measures 45 ".
The quilt shell is made from 20 denier 380T nylon and uses moisture-wicking down with a fill index of 600 as interior insulation. The Pinnacle quilt features an adjustable (and also removable) retention system that allows it to be secured to a sleeping pad, and the otherwise open design has a 12 "x 12" footbox to help trap heat around the user's feet.
ALPS Mountaineering offers its Pinnacle Quilt in an anthracite and red color pattern. The retail price is set at $ 180. For more information, please visit alpsmountaineering.com.
---
About ALPS Alpinisme
Since its inception in 1993 by outdoor equipment designer and company founder Dennis Brune, ALPS Mountaineering has provided high quality performance equipment at an affordable price for the outdoor man and woman of all days. ALPS (Active Lifestyle Products & Services) is the acronym of the company name.