My dog ​​is the worst ski partner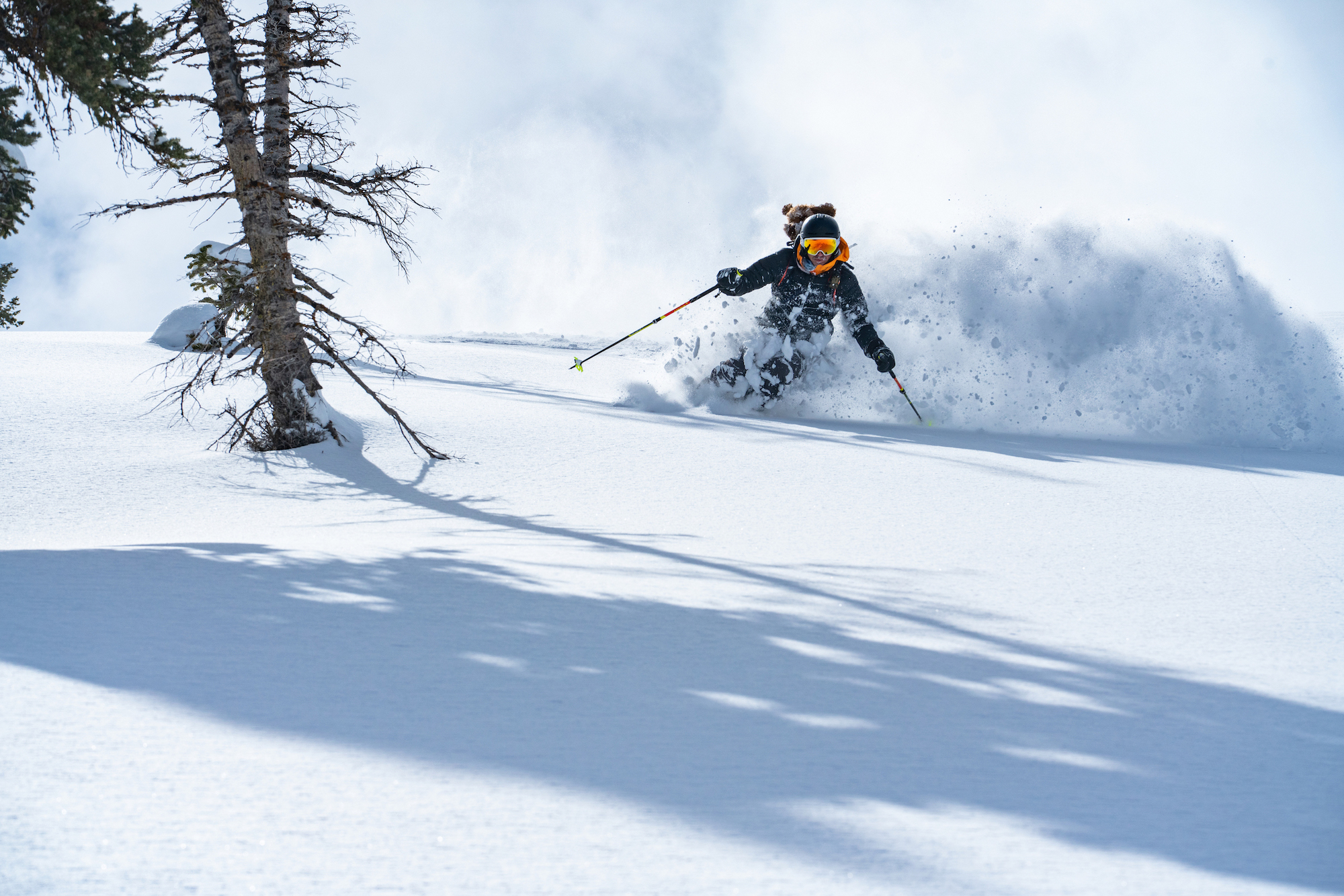 She presses against the front door, as if I might forget to take her if she was anywhere but blocking the entrance. On the ride to the trailhead, every time I turn the car's turn signal, she rises from the backseat, her head a periscope, swiveling to get her bearings. At the trailhead, she gets out of the car, walks through the parking lot, then back up the trail or skintrack, still letting me deploy skis, boots, and a tailgate bag.
In classic dog-ownership fashion, I personified everything about Niva, my 10-year-old border collie. And if she were human, she'd be the most annoying of all skier types, the brother who keeps spitting about where she skied or how crazy she got or found face shots at every turn. All. Slim. Turn. I still choose to ski with her.
Let's put something aside. I don't generally think dogs belong in the backcountry. I know: Your dog is the best behaved dog and follows voice commands so well that his nickname could be Siri or Alexa. Mine too – he's a border collie who could probably figure out how to use even the most complex technical bindings. But an animal with a brain the size of a clementine really doesn't belong in avalanche terrain, where even mature, responsible, and well-trained humans struggle to make smart choices.
Imagine if, in addition to fresh snow disrupting our rational thought processes, opportunities to hunt squirrels, snow freezing our stomachs, and the need to sniff each other's butts further inhibit our grasping abilities. of decision. The heuristic traps acronym FACETS would require many more letters. And should your first aid kit really include a skin stapler when one of Fifi's legs is threaded by someone's edges?
Dog training aside, my overall belief in bringing pets for the trip boils down to this: unless Rex's presence improves the experience – for everyone else – leave it to the home. Otherwise it's a dog walk with skis. That's why, only when it's early in the morning and few people will be out or when Niva and I both need some fresh air after a long day at/under the desk, we go skiing together, the most often in a clearing just down the road from my house.
But she remains the worst ski partner in the world. On the uphill trail, she always has half a dozen switchbacks in front of her, literally climbing the incline to finish before me. Once there, it immediately rears up to descend, without even stopping to think about the direction we might take to descend. As it descends, its yelps are a constant soundtrack. (I understand, skiing is good, but is it that great?) And after one lap she almost always finished, heading into the approach lane of the car whether I wanted to take another lap or not.
She is impatient, inflexible and unable to communicate anything other than enthusiasm. She walks over your tails, compromises most kickturns, pees in skintrack, and tracks wet lumps of snow melting from her coat all over the ground when we get home. If she was human, I would have broken off the partnership after our first tour.
But here's the thing: this clementine-sized brain never tries to sleep; it does not pass judgment on less than normal snow; and it doesn't worry her that by going just a little further or higher, she'll be too late for dinner or work or that later date. For her, skiing is total immersion in winter, the freedom to roam the woods in the direction she wants, the lightness of throwing herself down the side of a hill to let herself be carried away by the powder snow. It's pure bliss, every time, every turn.
Maybe someone who sees skiing this way – and only this way – is actually the perfect partner.
---
This article originally appeared in issue 144. For more, pick up your copy at BackcountryMagazine.com/144 or subscribe.