Local climbers excel in mountaineering courses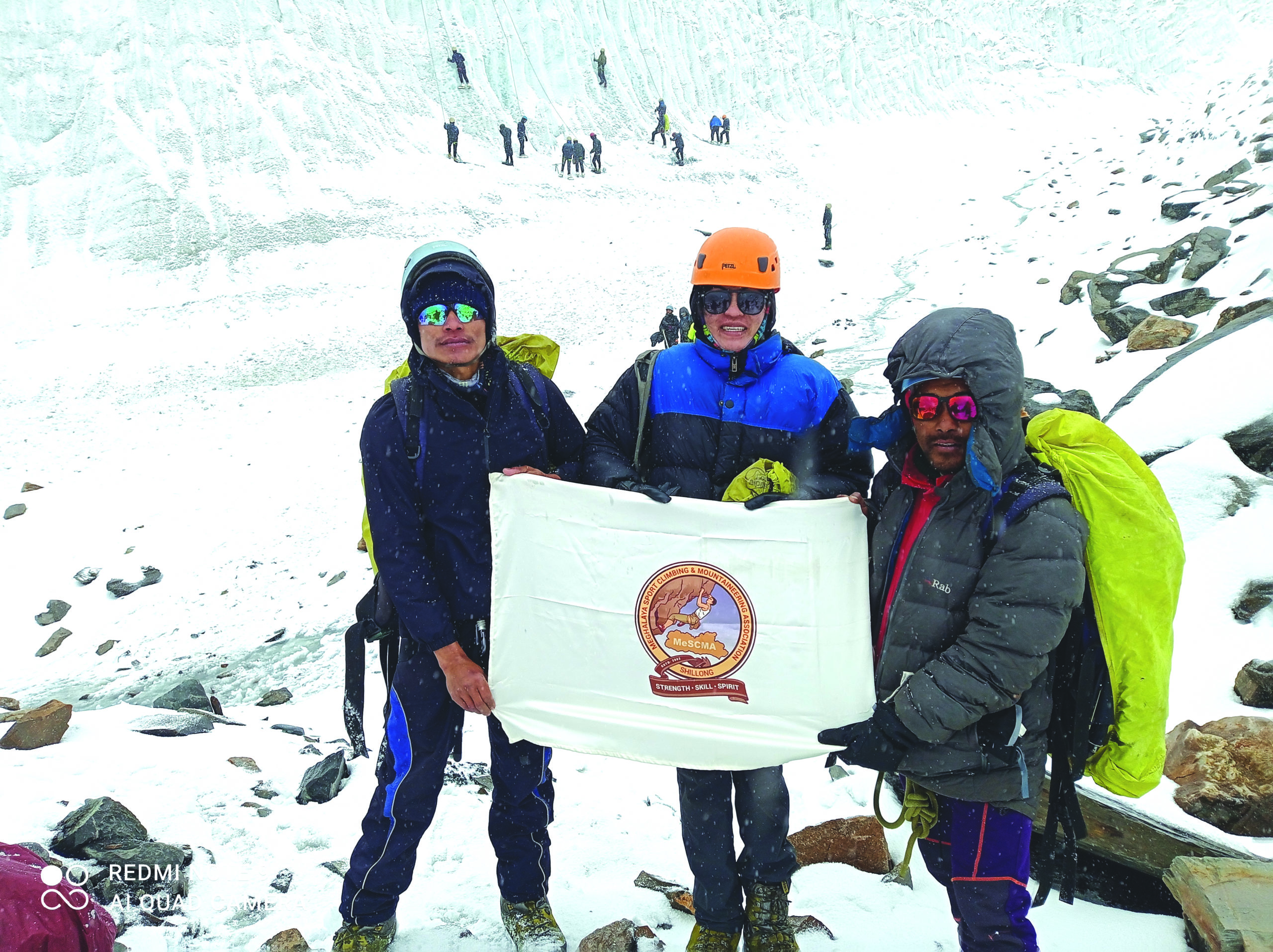 By our journalist
SHILLONG, April 18: Three mountaineers from the state have successfully completed their basic mountaineering training course from the National Institute of Mountaineering and Allied Sports (NIMAS) in Dirang, Arunachal Pradesh. The training took place from March 20 to April 20.
The Meghalaya Sport Climbing and Mountaineering Association (MeSCMA) has informed that Valarie Suchiang from Shangpung was awarded the 'second best student' while Tiklu from Upper Lumparing, Shillong and Rilang from Umshaken, Ri-Bhoi district received the 'Grade A' – the highest grade given by mountaineering institutes – for performance in the training course.
The trainees had to be in good physical and mental shape and received training in various techniques such as rhythm and movement on rock, snow and ice, the use of ropes and different types of equipment, the development leadership and teamwork, high altitude navigation and orientation.
After completing their training in the glaciers, trainees had to acclimatize to altitudes above 18,000 feet to test their survivability and experience harsh weather conditions.
The training course was sponsored by the government of Meghalaya.