Ken Stanton of Angwin Reflects on Life of Rock Climbing in New Book | Lifestyles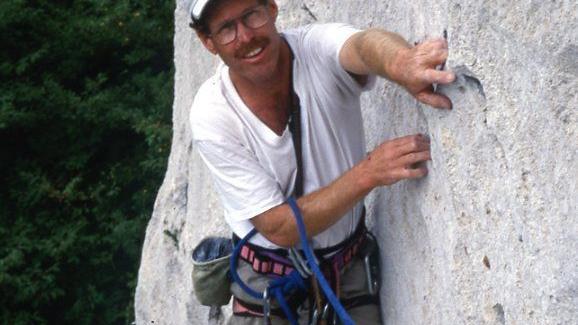 "Visiting the Karakoram, just being there, was enough," he said.
Instead of the Himalayan giants, Stanton's life ambition was to climb the menacing northwest face of the Half Dome. It took him five tries over a 25-year period, but he finally did it in 2004.
He had just climbed the even more intimidating El Capitan, which he calls "the greatest thing I have ever done". Half Dome, with its abundant ledges and cracks, felt like a relative walk, even though it was the culmination of a lifelong dream.
"It's okay to have a completely sleepless night before a big climb, wondering if you're going to die the next day," Stanton said. "But there were no sleepless nights before Half Dome. I was so relaxed. It was just pure fun.
Now 70, Stanton quit climbing tall walls 16 years ago, but he still enjoys moderate-difficulty climbs like Mount St. Helena, the Eastern Sierra and Lover's Leap near Tahoe.
"I don't push my limits anymore," he said. "It's just about having fun now. "
"No Mere Passtime" is Stanton's fourth book, following the books on "Mount St. Helena & RL Stevenson State Park: A History and Guide", "Great Day Hikes In & Around Napa Valley" and "Napa Valley Picnic: A California Wine Country Travel Companion, "which he co-wrote with Jack Burton.