Introducing the new adidas Terrex Mountaineering range – worn by Olympic champion Laura Dahlmeier on her ascent of Mont Blanc in the film United By Summits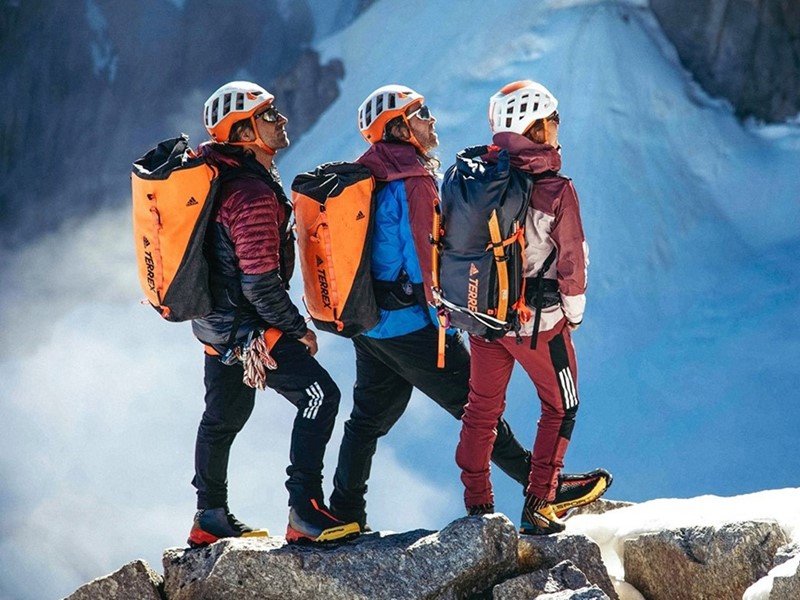 adidas TERREX athlete Laura Dahlmeier tackles Mont Blanc's Fog Pillar with Thomas and Alexander Huber in the film United By Summits

The trio are equipped with the new Techrock Mountaineering range from adidas TERREX

The adidas TERREX Techrock collection offers climbers the lightweight technical clothing needed to defy the elements on the mountain
Mountaineering is all about reaching personal heights. It's about showing your courage, finding your freedom and winning in front of no one but yourself and nature.
It's a version of success that adidas TERREX athlete Laura Dahlmeier is reviving. Multiple Olympic champion and world champion, the German biathlete is used to the sound of victory in front of huge crowds. Now retired, Laura reconnects with the challenges of a sportfirst gave him a taste for the freedom of a child: climbing.
"The mountain is simply a place of peace, a place of strength. That's what drives me," says Laura in the spectacular new adidas TERREX documentary United By Summits. "For me, it doesn't matter whether it's a sporting goal, biathlon or mountaineering. When you achieve this goal, there is a feeling of absolute happiness.
Laura sets herself a particularly daunting goal in United By Summits. In the film, she is joined by German mountaineer brothers Thomas and Alexander Huber for an ascent of Mont Blanc's infamous Fog Pillar and the rarely attempted Bonington Route made famous by British mountaineer Chris Bonington in 1965.
For this, and for any other ascent, mountaineers need lightweight yet rugged technical clothing that ensures easy movement while defying the elements on the mountainside, allowing complete concentration on the rock and ice ahead of them.
Presentation of the adidas TERREX Techrock Mountaineering interval – worn by Laura and the Huber brothers in United By Summits as they climb one of the most demanding routes in the Alps.
Keeping climbers dry is the adidas TERREX Techrock Light Gore-Tex mountaineering jacket, a lightweight, packable jacket with a breathable 3-layer Gore-Tex Active membrane to repel water. Adjustable hood and cuffs are helmet and glove compatible.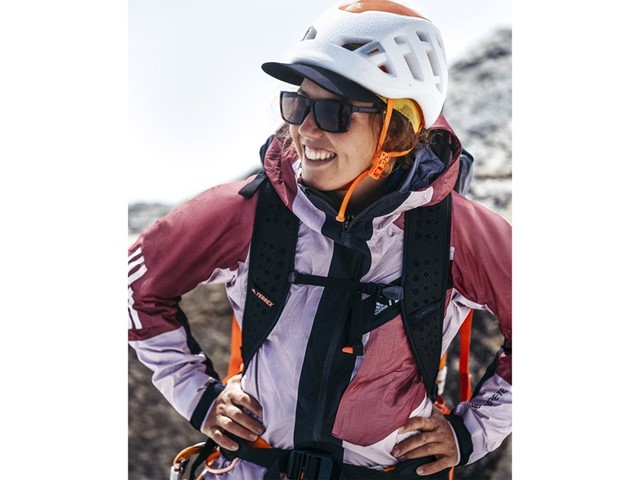 For insulation on colder climbs, the adidas TERREX Techrock All Year Down Jacket traps heat with adidas' patented HeatSeal baffle construction and PrimaLoft® Gold insulation at shoulders and cuffs. Pertex® Diamond Fuse 20 denier yarn offers abrasion resistance as well as a water repellent fabric with DWR finish.
For rugged, weather-resistant pants that allow climbers to move freely on any climb, adidas TERREX Techrock Mountaineering Softshell Pants combine comfort and protection. The flexible, wool-backed softshell fabric moves easily while a tough nylon surface protects against abrasion. A soft waistband helps avoid getting caught under harnesses for an easy-to-move silhouette – essential on those long days of climbing.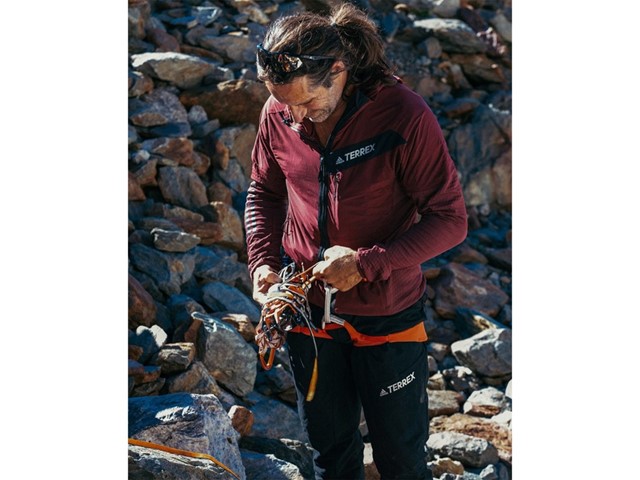 Equipped in this new adidas TERREX Techrock Mountaineering at 4,000 meters above sea level, Laura and the Huber brothers achieved their goals together.
In United By Summits, images of Laura winning medals as an elite biathlete transform into joyful scenes of her childhood climbing, overcoming her nerves on the complex ascent and enjoying the invigorating view from the summit of Mt. White.
Two types of success. As significant as each other.
Find the whole TERREX Techrock Mountaineering range here