How to quickly develop climbing skills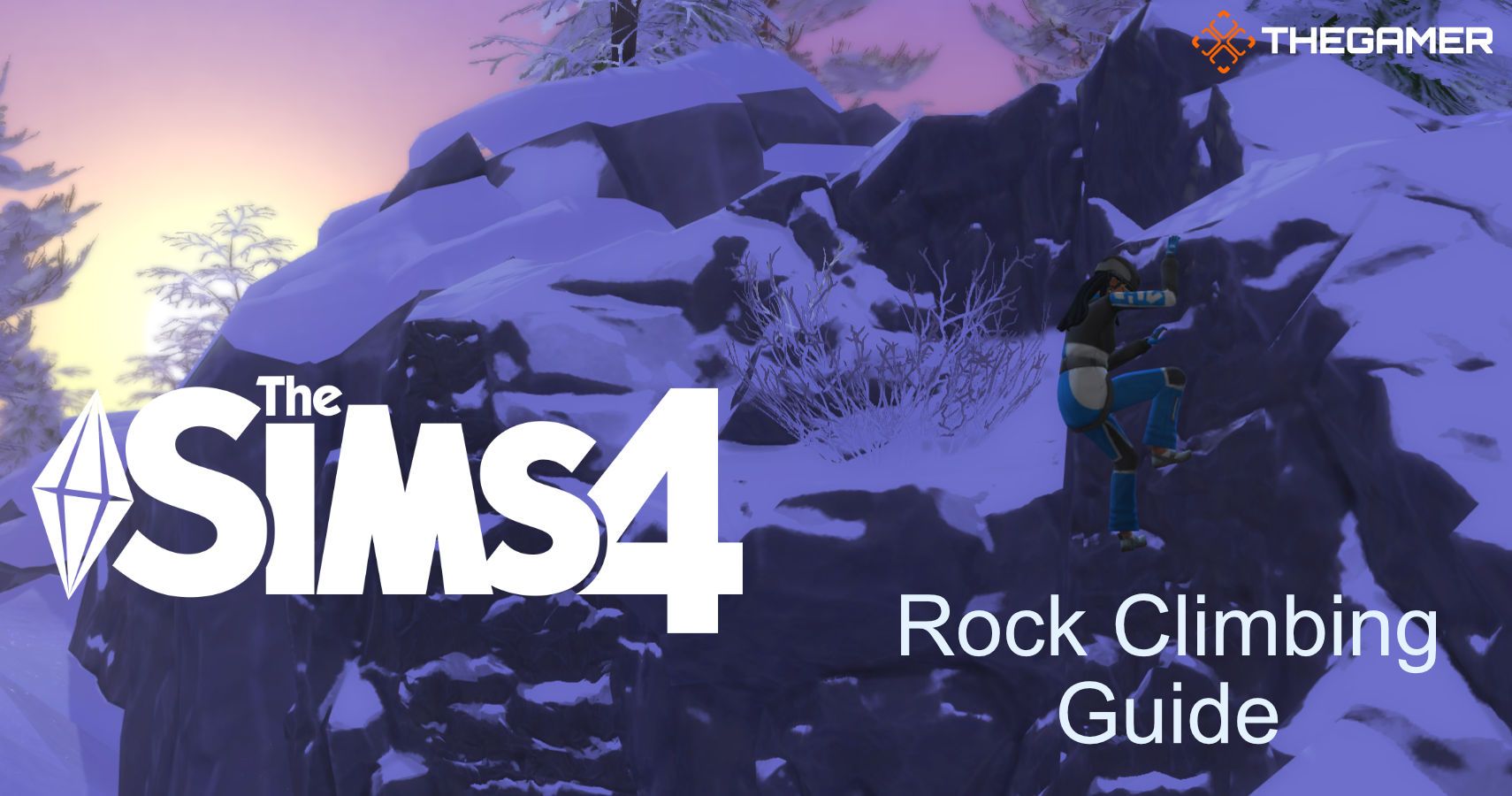 Climbing has been taken out of the gym and into the world of Mount Komorebi, thanks to Sims 4: Snowy Escape. Previously, the Climbing Skill was only available through Fitness Stuff, using the Climbing Wall. Now Sims can use their skills to climb real mountains. However, there are a few things you should know about how the skill is used outside of a gym.
This guide will show you the locations of the climbing walls in each of the districts of Mount Komorebi and prepare you to climb the mountain itself. It also offers tips and tricks for you to develop your climbing skills quickly and easily, as well as a climbing tip if you are the impatient type. Just be sure to take your time when climbing the mountain, otherwise the results could be fatal.
Where to climb
The climbing skill in Fitness Stuff is the same as you will find in Snowy Escape, so if you want to prepare yourself indoors, you can just use a climbing wall. However, climbing outside of Mount Komorebi has some unique interactions and preparations that can increase your chances of success.
There are three climbing walls located at Mount Komorebi; two in Yukimatsu and one in Senbamachi. These are the neighborhoods with hiking trails and climbing the walls will allow you to take different routes as well as access new places.
Related: The Sims 4: 10 Things You Need To Know Before Buying Snowy Escape
Yukimatsu
The Yukimatsu Beginners Climbing Wall is located near the Rabbit Slope and you pass it on the way up on the hiking trails.
From the Onsen, simply walk towards the ski lifts and slopes and continue until the rabbit trail is on your right. You should see the walls on the left, behind the notice board. Climbing them will provide a new way to access the hiking trails, but it is not very beneficial.
To find the intermediate trail you have to use the ski lifts. Sims who ski do it automatically, but you can do it manually. All you have to do is go to the ski lift building and click on the "travel to top" option to take you to the top of the slopes.
Once here the climbing wall is obvious as there is nothing but the slopes themselves. However, you can explore further once you've scaled the wall because at the top is a marker that you need to examine during the Mountain Summit social event.
Related: The Sims 4: Snowy Escape: All The Simmies (& Where To Find Them)
Senbamachi
In Senbamachi, the climbing wall is a bit more difficult to find as it is hidden on one side of the bamboo forest. However, you can still get there easily on foot and don't need to use the hiking trail.
From the park, head towards the bamboo forest and towards the entrance on the left. You can go up this path then take a left near the public toilets and follow the path along. You will quickly see the walls in front of you. Climbing them takes you into a small public garden.
Prepare to climb
Sims who are in a focused mood will be more likely to be successful, and the game offers a few ways to improve this even further using preparations.
The first and easiest preparation is to buy climbing equipment for $ 50 using a computer. This will appear in your inventory and you can then click on it to equip it, giving you blue gloves and shoes that may (or may not) disappear after you remove them. If you are having issues with equipment that stays on view all the time, you may need to remove climbing gear from your inventory as this is a current bug at the time of writing.
Related: The Sims 4: Snowy Escape: Lifestyle Guide
You can also perform two types of condition checks. The first is to check the weather conditions on the mountain at the notice board. This will let you know if there are any icy conditions or incoming blizzards that will affect your ascent. Sims can also rate the conditions of the individual wall to see a pop-up letting you know the odds of success.
You will also need to keep an eye on your climbing gear as its condition will deteriorate as you use it, so be sure to check it periodically by hovering over it in your inventory as part of your pre routine. -escalation. If it is damaged, you can simply select the option to repair or replace it.
To increase your focus, you can unlock the stretch ability before rising to skill level three and chalk hands to level four. Both will give you a +1 focus buff for four hours.
The Wall Assessment Pass Level pop-up takes into account your skills, gear, mood, weather, and any preparations you make, so do them before you assess.
RELATED: The Sims 4: Graham Nardone Opens Up About His Time At EA, Making Snowy Escape & Yamachan Emojis
Skill levels
As with any skill, different levels will provide additional bonuses. Here's what you can expect at each skill level:
Level 1 – Can climb small walls and buy and equip climbing equipment.

Level Two – Unlocks snow goggles and brave climbs on small walls. You can also develop your skills a bit faster by using the Breakpoint Climbing Session option.

Level Three – Gain focus with the ability to stretch before the climb. You can also research computer skills and attempt to climb medium-sized walls.

Level Four – The chalk on your hands provides an extra boost in concentration. You will also have more climbing options on the medium walls.

Level Five – Climbing Suit is unlocked and Medium Walls now offer Breakpoint Climbing Sessions. If you equip the Climbing Suit in Create-A-Sim, you will notice that it matches the Climbing Gear.
Level Six – You can now try to climb the highest walls. This is the minimum skill level required to attempt to climb to the top of Mount Komorebi.

Level Seven – Sims can carefully climb high walls. They will be able to make energy bars from apples and cherries for quick hunger and energy recharging on the go. The crafting ability has a six hour cooldown.

Level Eight – Sims can now train on high walls. We recommend this skill level before attempting the social event to reach the top.

Level Nine – Courageous Climbing on High Walls is unlocked. Sims can also make Protein Bars from Blackberry and Strawberry. These also have a (separate) six hour recharge time for the energy bars and also give energy and hunger. Plus, protein bars also reduce your hunger and energy loss, locking them down at 85% for three hours.

Level Ten – Sims at their best can coach and offer advice.
As always, there is an option to give you a little skill boost with this rock climbing trick. After enabling cheat tests, just type:
stats.set_skill_level major_rockclimbing x
where x is the desired skill level.

Dangers
Sims can die from falling from climbing walls and the higher the fall, the greater the risk. If you attempt a difficult climb with a low skill level, without proper equipment and preparation, or in poor conditions, the chances of a fall are increased.
The first drop is likely to get you debuff, but if you keep going, don't expect to come back from the expedition, as drop death is the second new type of death in Snowy Escape.
Once you have developed your climbing skills, you can use your knowledge to tackle Mount Komorebi itself.
Next: The Sims 4 Snowy Escape: How To Conquer Mount Komorebi
Back 4 Blood, The Good Life, Destiny 2: Beyond Light PC Coming To Game Pass This Month
And let's not forget Totally Accurate Battle Simulator either.
Read more
About the Author