How to buy your own New Zealand ski lodge (with Cardrona in your backyard)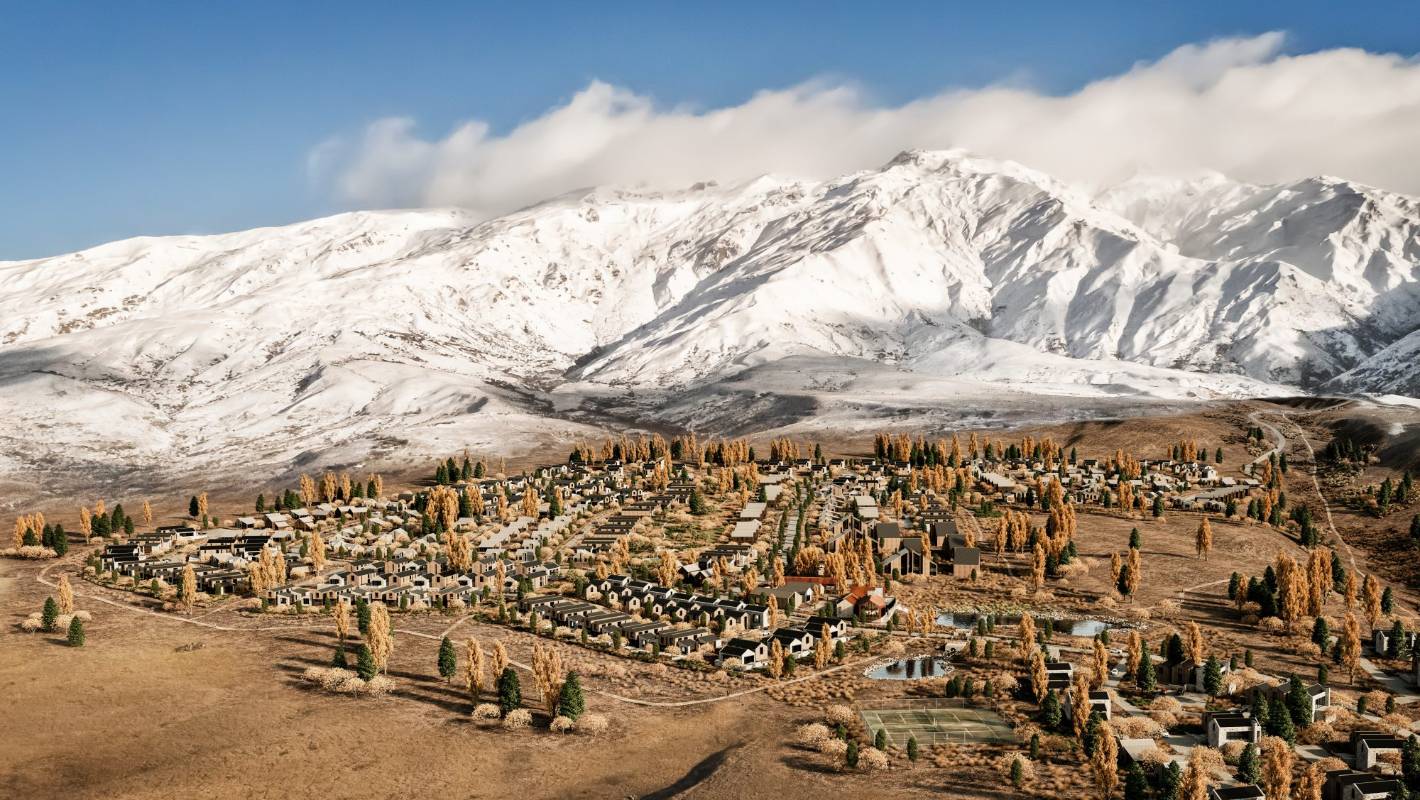 Imagine this. You wake up on a 400 hectare high country adventure resort in New Zealand's South Island, just a 12 minute drive from the nearest ski lift at Cardrona Alpine Resort and 15 minutes from the Alpine town on Lake Wanaka.
Even better, the deed to the architectural home you woke up in is yours.
Regular skiers and snowboarders in New Zealand already know that getting property or even accommodation close to the lifts in the ski area is nearly impossible. So far.
A new development on a sunny plateau above the Cardrona Valley offers a year-round lifestyle property option for residents and potential investors. Mt Cardrona Station is a series of intimate, purpose-built residential compounds that together form a mountain community with exclusive access to 400 acres of wilderness adventure.
The concept is simple, buy land now and you have five years to build, or buy a bundle of land and properties and choose from pre-designed homes by high-end architects Leuschke Group, built by award-winning builder Wanaka CDL Building and with landscaping from the Baxter Group – or choose your own design and builder. Easy.
So live here all year round, use it as a holiday home or rent it out for vacationers.
The community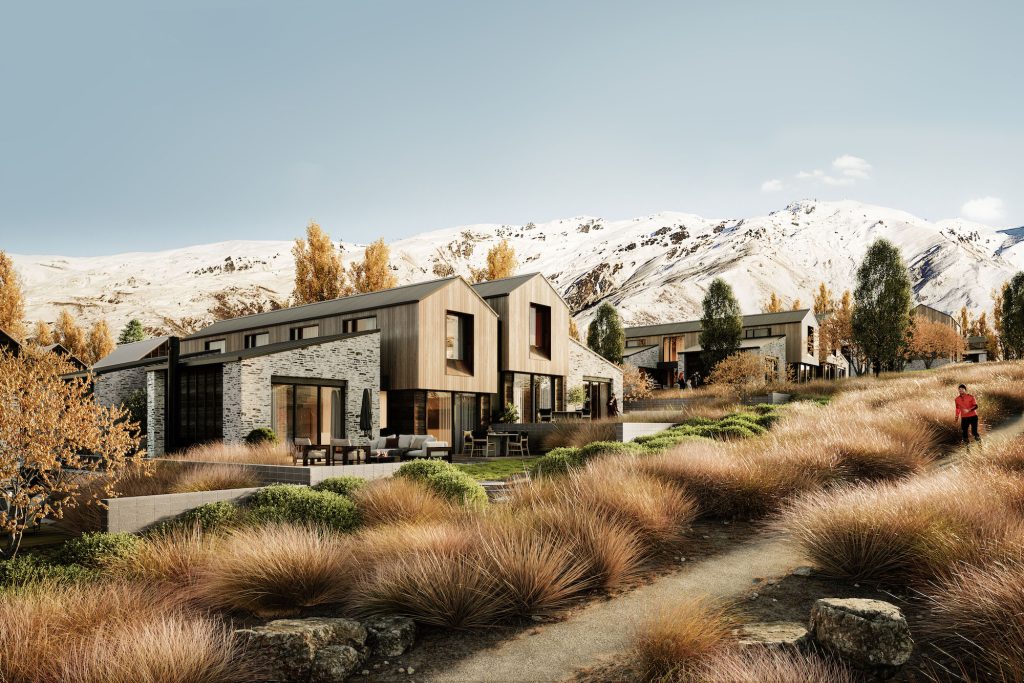 Mt Cardrona Station is the brainchild of ski mountaineer and photographer Chris Morton and his business partner Andrew Spencer. The $650 million development premise is simple, a resident village with an "exclusive right to roam" the alpine resort. Homeowners can walk five minutes to the cafe or stroll four hours through the great outdoors.
Residents have private access to 30 km of biking and hiking trails with views for days of the high country of the Mount Cardrona resort.
The community revolves around The Homestead, a central destination with all-day dining, workspaces, meeting rooms, hot tubs, gym, pool, and a local "tarn" (the Kiwi version of a billabong).
There's even a Club Room for owners that's akin to a private lounge for afternoon biking and skiing, and for skiers and snowboarders there will be a dedicated transfer service to the ski area throughout. of the season, so you won't even need to drive.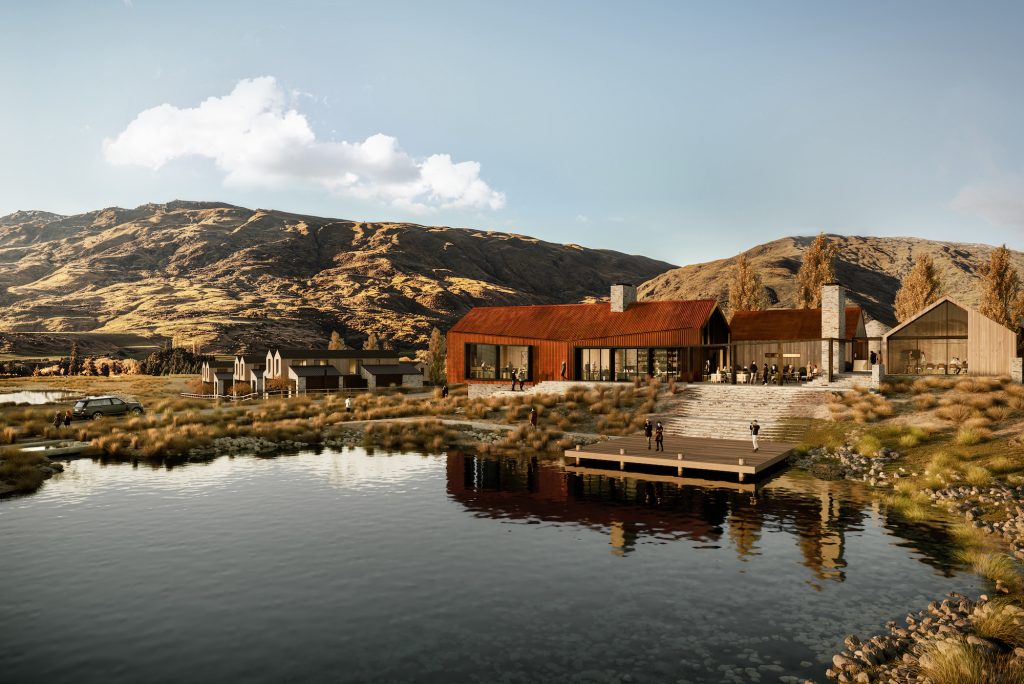 All this with Cardrona Alpine Resort in your backyard and the dedicated cross-country ski resort, Snow Farm, on your doorstep. Need more? Treble Cone is 50 minutes up the road and Queenstown and Coronet Peak and The Remarkables about an hour in the other direction.
Consider the Mt Cardrona resort your personal mountain base camp for an adventure lifestyle to brag about.
Proposed neighborhood land
Mt Cardrona Station has four distinct neighborhoods, each named with historical reference to famous local families and settlers in the area.
Walter Little
For those who want more space, you will find the largest pitches in this area, with pitches of 800 m² with stunning views of the Mount Cardrona range.
Little Meg
Do you like convenience? You will be only 300 meters from the village where all the amenities are and your land facing north will be between 350 m² and 550 m².
the pioneer
North-facing house and land sets, you just have to decide which of the three proposed housing models you want. There are 26 sets of houses and grounds with houses designed in reference to the surrounding landscape, inspired by mining lodges and the history of farms in the area.
La Rose is a climate friendly 3 or 4 bedroom shale and timber home, La Pisa is barn style and home to Soho's first miners. Expect drying facilities and bike racks at each property.
The crests
You'll have the Alpine Village at your front door and Mount Cardrona Resort Preserve at your back door with 26 land sites ranging from 280m² to 570m² on offer and three house and landscaping concepts also available.
How many?
All this and a mountain lifestyle starting at NZ$495,000 for land only and NZ$1.4m for land and house. That's around AU$450,000 and AU$1.27 million. Half the median price of a home in Sydney CBD over the past 12 months.
Learn more here.