Hiking in the winter wonderland of the highlands | Big spaces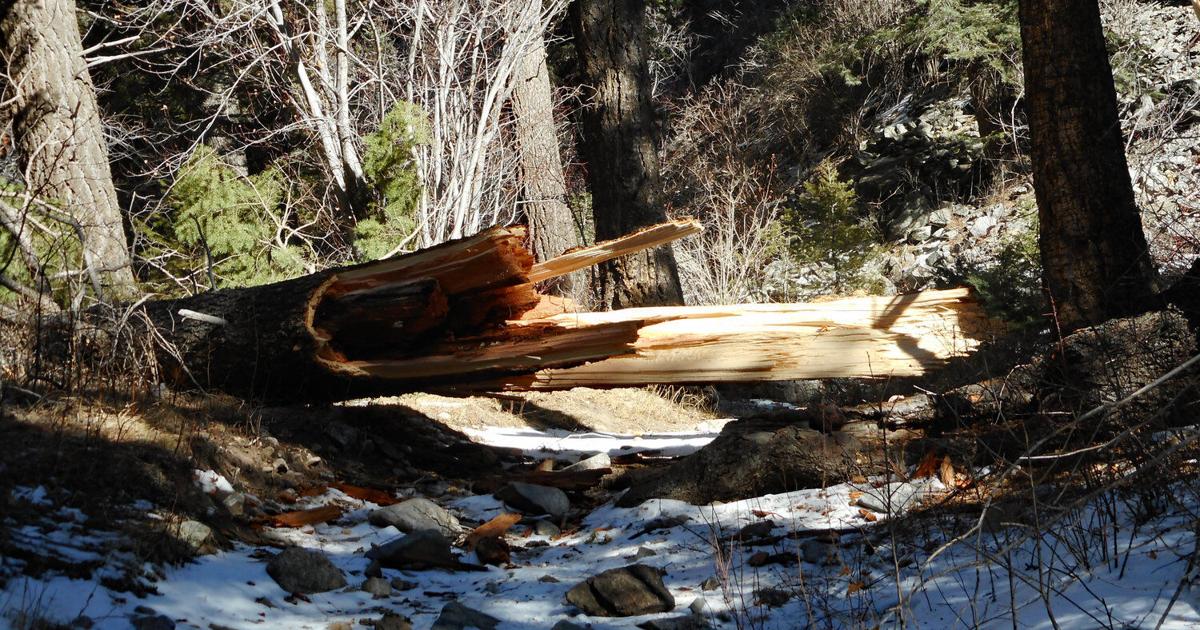 Now that it has finally started snowing this winter in northern New Mexico, it's time to think about how to hike safely and comfortably in slippery and much colder conditions. With a little preparation and know-how, hikers who still go out in the winter can enjoy the unique beauty of snow-capped forests, frozen rivers and high deserts on trails less traveled this time of year.
When planning a hike, check the weather forecast for the day, especially snow and high winds. Pick a day that seems relatively calm and sunny when possible, but always be prepared for a sudden change in the weather.
Snow squalls in mid-December knocked down trees in some areas, so be careful. Conditions can vary widely, even between trails that are close to each other. For example, Italianos Canyon accessible from Taos Ski Valley Road (NM 150) had relatively few downed trees on a recent visit, but the nearby town of Yerba was badly affected, especially at the trailhead. Italianos and Yerba both have multiple stream crossings that can be icy, so be prepared with pulling devices. Hikers report that there are many downed trees near the Williams Lake trailhead in Taos Ski Valley.
In addition to checking the weather forecast, check with local outfitters or call the Carson National Forest offices to inquire about current conditions. For trails with more sun and less snow, explore the lower elevation hikes near the Rio Grande. These hikes usually take place on Bureau of Land Management lands.
No matter where you hike, make sure you eat a hearty breakfast with lots of protein and carbohydrates as winter hiking takes a lot of energy.
Local outfitter, Mudd N Flood on Bent Street has a variety of pulling devices. Co-owner Chris Pieper said "Microspikes have the most traction on the ice; they are more like crampons and will be rock solid on trails like Yerba and Italianos. The Diamond grip version is the most versatile and the most suitable for walking in the city. The EXOspikes have good traction for racing. He said warm woolen socks are also in stock in his shop.
Taos Mountain Outfitters on Taos Plaza also have a good selection of traction devices, in addition to hiking poles, some with snow baskets to prevent the poles from sinking too deep.
Another type of traction option seen on the trails this year is a boot with integrated spikes, like the ones made by Salomon.
It can get cold and the sun goes down earlier this time of year, so be sure to pack a headlamp, a thermos of hot chocolate, and hand warmers. Matches are important in case you need to start a fire.
For longer hikes, a portable fireplace like the new BioLite can also provide warmth while taking a break after walking. It also works for cooking and provides a smokeless fire. These stoves are available from Mudd 'n Flood, as well as a wood-burning hiking stove. BioLite is a company that does social justice and environmental work in Africa.
Getting lost and other emergencies
Even familiar trails can look different in the snow. They can be less compact and more difficult to follow as you go up. Make sure you follow good hiking safety guidelines, such as:
Consult a map of the hike before setting off
Take a map and / or a GPS device with you
Stay on track, as much as possible
If you are hiking in a group, stick together and
If you get lost, stay put and try texting someone to let someone know where you are or create a new voicemail message with the time, date, and your approximate location.
Make sure you tell someone where you are going, when you need to come back, and what to do if you are not back on time. In case of emergency, call 911. Thanks to Taos Search and Rescue for the safety advice. See more at sar-taos.org.
After all the preparation and fun of a winter hike in the high countries, nothing is more welcome than a cup of something warm and some biscochitos or a large bowl of green chili by a roaring fire. You can eat hearty and enjoy the feeling of healthy exercise in the New Mexico sun and fresh air.
* Second infobox (in addition to the one below)
Italianos Canyon Trail (CNF 59 – mile marker 12 NM 150)
End at: 9,210 feet in the aspen grove about a mile uphill from the trail
On a recent visit, there was 2-3 inches above the existing snow for a total depth of 4-6 inches. The trail was well groomed, especially in the initial section. We have had more snow since then so be prepared and be careful when parking at stalls along the NM-150 as snow is starting to accumulate in the parking areas.
With more snow it is easier to cross the creek as there is less ice exposed. There were only a few trees felled by the recent windstorm. The trail is generally lightly traveled during this time of year. Located in a canyon, the trail is only sunny in certain sections and between 11 a.m. and 1 p.m.
Yerba Canyon Trail (CNF 61 – kilometer post 10 NM 150)
End at: 8,666 feet – just under a mile at junction 9
Also located off the NM-150, Yerba Canyon had considerably more trees at the trailhead. It was possible to walk around the trees, but some stream crossings are more difficult due to downed pines. There were a few inches of snow on a recent visit, but some stream crossings still had icy sections. This trail is also in a canyon and therefore only has short periods of sunshine around noon.
For more information on trail conditions, call the Carson National Forest at 575-758-6200 or the Bureau of Land Management Office at 575-758-8851. Taos Search and Rescue is dispatched by New Mexico State Police, calling 911. Taos Search and Rescue is a voluntary organization supported by community donations. To learn more and support their work, visit sar-taos.org.
As the snowpack continues to build up, check the current conditions on the Taos Avalanche Center website: taosavalanchecenter.org.
Clothes
Silk or synthetic base layer to wick away moisture
Warm fleece layer or lined pants
Windproof and waterproof coat or shell
Waterproof gaiters or pants
Hat or headband and gloves
Scarf or neck warmer
Wool socks
Waterproof boots
Equipment
Traction device, like microspikes or Yaktrax
Trekking poles to help maintain balance
Sunglasses, sunscreen
To carry in your backpack
Water and energy snacks
Hot beverage
Basic first aid kit plus matches, flashlight or headlamp and knife
Map or GPS
Small emergency blanket