Happy Trails: This hiking trail is a must in the Red Rocks Park and Amphitheater | Way of life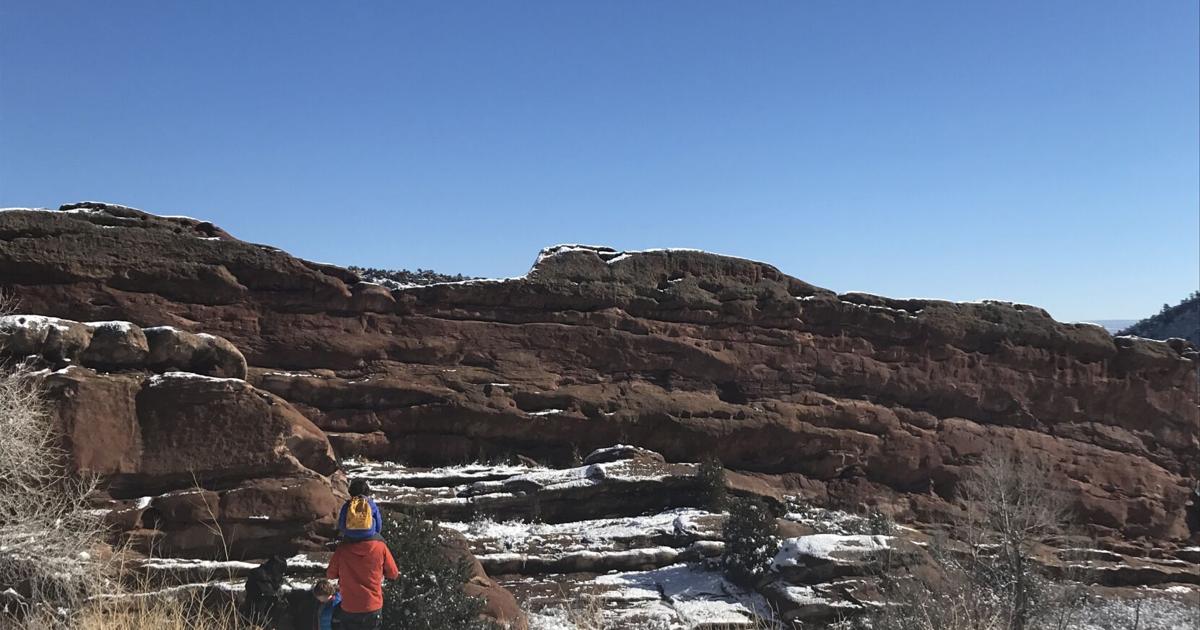 Trading Post Trail
In summer and fall, the Red Rocks Amphitheater is bustling with activity. Then the concert season ends, the public faints and winter transforms the park of the old bands. We stopped recently to find the slender, sloping rocks draped in snow – a great way to see them without the large company of onlookers.
OK, so we were far from alone on the Trading Post Trail. Besides the grandstands, this loop is the best way to see the beauty of Red Rocks. And people know it. Denver locals and vacationers frequent the short, relatively flat trail that never completely escapes the road. All the more reason to go in winter, when the traffic is much less.
The trail begins at the namesake trading post, which is also home to the Colorado Music Hall of Fame. The walk through natural history – the sandstone monoliths are part of the 300 million year old Fountain Formation – begins on either side of the building. We opted for the west side; the trailhead is evident near the John Denver sculpture.
The trail briefly overlaps the road beside the Ship Rock forming an amphitheater. It bends around a massive wall before plunging into serene woods, with views of the foothills rising from the meadow.
An interpretive panel in front of you provides education on the curiously named rocks along the way: Frog Rock, Sphinx Rock, Sinking Titanic and Iceberg among them. Through a grassy flat, Nine Park Rock looms. This is named for the nine openings in the rocks, or "parks", where moisture accumulates and nourishes the resident plants and animals.
The well-marked trail crosses the road, visits a silo and climbs a spine of slickrock. This leads back to the trading post.
Travel diary : 1 1/2 miles, 318 feet elevation gain
Getting There : Trading post at 17900 Trading Post Road, Morrison. Heading west on Interstate 70 from Denver, take exit 259 for Morrison/County Road 93. Follow 93 to entrance #2 for Red Rocks and follow signs for Trading Post.
FOR YOUR INFORMATION: The park opens one hour before sunrise, closes one hour after sunset. Hiking only. Dogs on leash. No climbing. Icy trails in winter; provide traction.
SETH BOSTER, THE GAZETTE