Gear Review: SCOTT Freeguide Carbon Ski Boot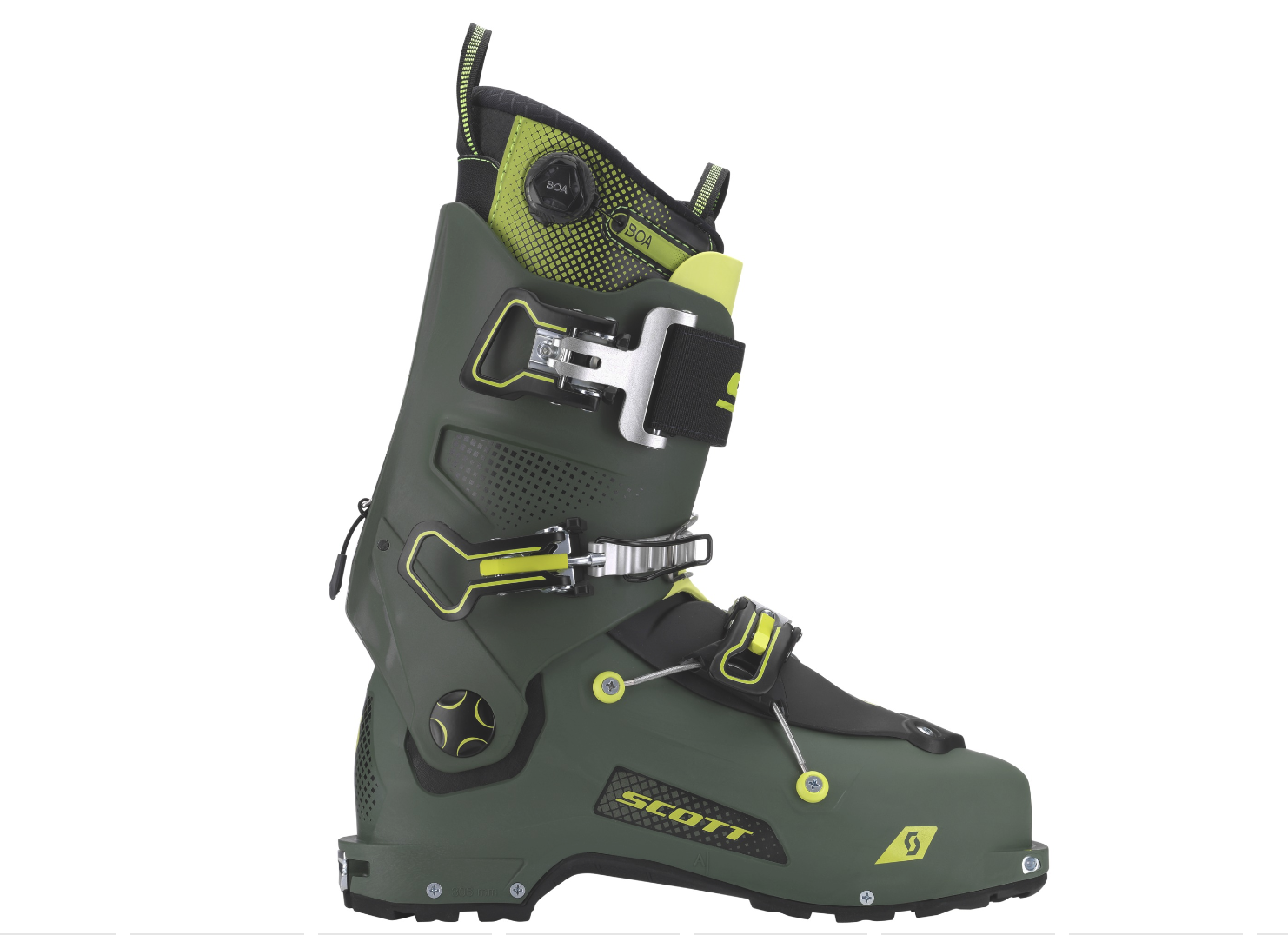 The Freeguide Carbon ski boot is the new standard in freetouring ski boots. The incredible fit of the carbon fiber shell delivers precise and powerful power transmission for ultimate downhill performance. The practicability of the boots is made possible by an integrated ski/walk mechanism and a 2-part tongue which allows the cuff to be rotated by 60°. The all-new Boa inner liner ensures exceptional comfort by keeping your feet warm and providing precision thanks to the micro-adjustable locking system.
I tested these ski boots over the last month and I was not once disappointed. The carbon construction makes these ski boots as light as tennis shoes. They perform as well as any alpine ski boot I've ever worn and raced down the mountain. The inner Boa liner can tighten up to make the boots the flex of your choice, and angled all the way in they get damn tight, perfect for steep, technical terrain where you need as much flex as possible. But they're also comfortable and great for gentle powder rides or even walking the pavement to and from the car. These are my go-to ski touring boots for all conditions. I will use them until spring for all the big goals to come.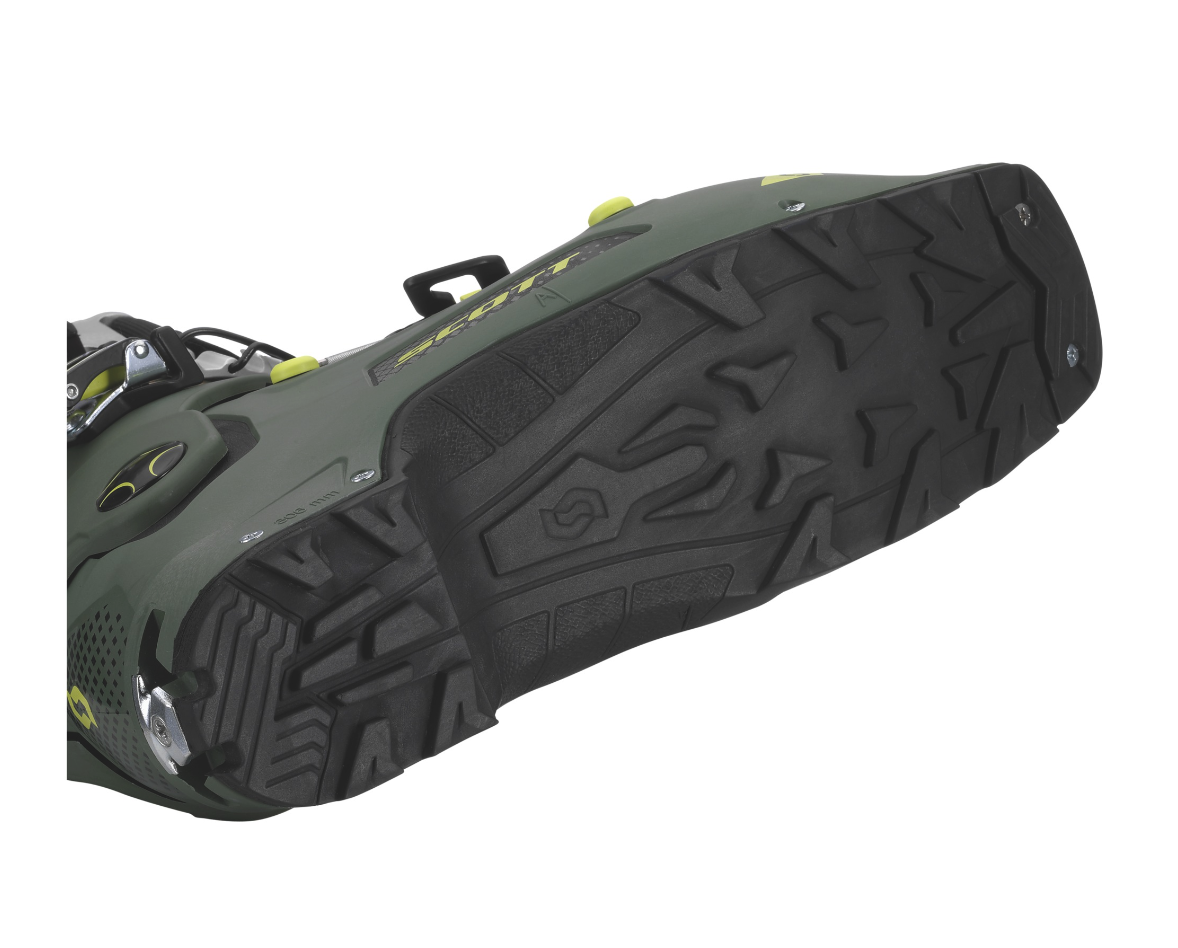 Characteristics:
– Double action tongue
– Ski/walk mechanism with integrated rear hook
– Full-length Skywalk rubber sole
– BOA® fit system
– Thermo and Memo fit foam lining
Main characteristics:
– Powerfree Carbon Grilamid®
– Lightweight carbon
– Two-piece tongue for mobility
– BOA® Fit System liner
– Integrated ski/reverse mechanism
– Full-length Skywalk rubber sole
Characteristics:
– Composition: carbon without energy
– Grilamid® + carbon fiber mix
– Convertible hybrid construction
– Double action tongue
– Flexibility index: 130
– Last width: 101mm
– Forward tilt: 15°
– Cuff rotation: 60°
– Liner: freeguide with boa® fit system
– Closure: 2 micro-adjustable ergal® buckles + power strap buckle
– System: technical inserts certified iso 9523 touring (UNI) Dynafit®
– Approximate weight: 1455g
Technology:
– Liner with boa® fit system: the quick and easy boa fit system allows precise fitting in a minimum of time. the first SCOTT liner with a boa fit system featuring an ultra-precise and practical liner closure system. you get precision for the descent and comfort when skinning or hiking.
– Double action tongue: The new double action tongue allows easy donning and doffing of the boot. Thanks to the flexibility of the tongue, it follows the movement in walking mode and is fully linked to the collar in skis, which results in a more progressive flex.
– Full-length Skywalk rubber sole: The brand new Skywalk rubber sole is a distinctive feature of ski touring and mountaineering boots. The thin but sturdy rubber accomplishes precise movements on any terrain.
– Thermo liner: the thermo liner is pre-adjusted for an instant feeling of precision and comfort. it is also possible to thermoform the liner to your feet for even more precision and comfort. made from a light and warm material, the liner increases mobility and breathability.
– Integrated ski step mechanism: easy to operate, the new integrated rear mechanism combines solidity and stability by locking the cuff in ski mode, with total freedom when skinning or walking.
– Powerfree carbon: the new power-free shell incorporates an ultra-precise free touring boot with a last of 101.5 mm. the carbon fiber reinforcement increases the stiffness and performance of the boots. The lightness of the boot is achieved by using the material only where it is needed.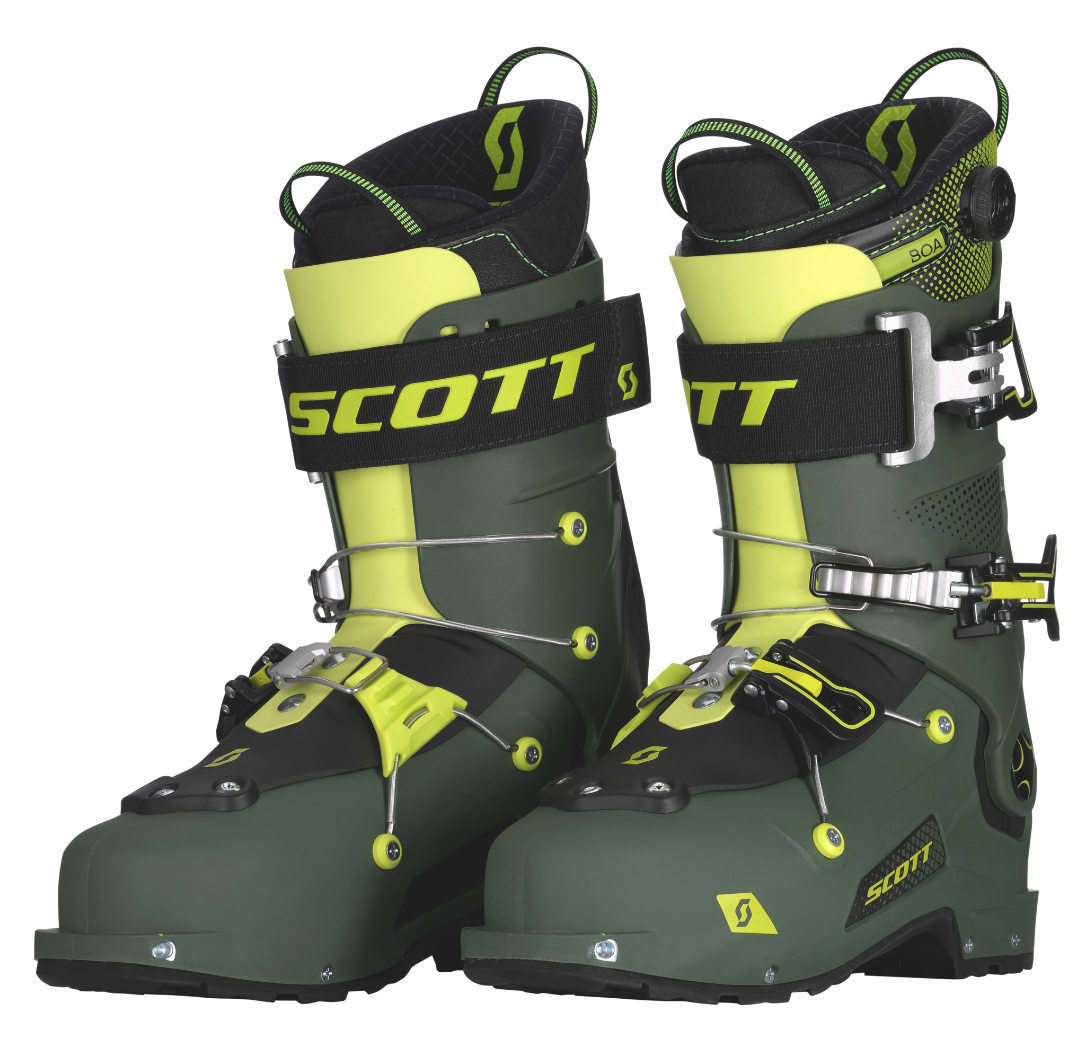 You might also like: