First Look: Alps Mountaineering Aura System 30°F/15°F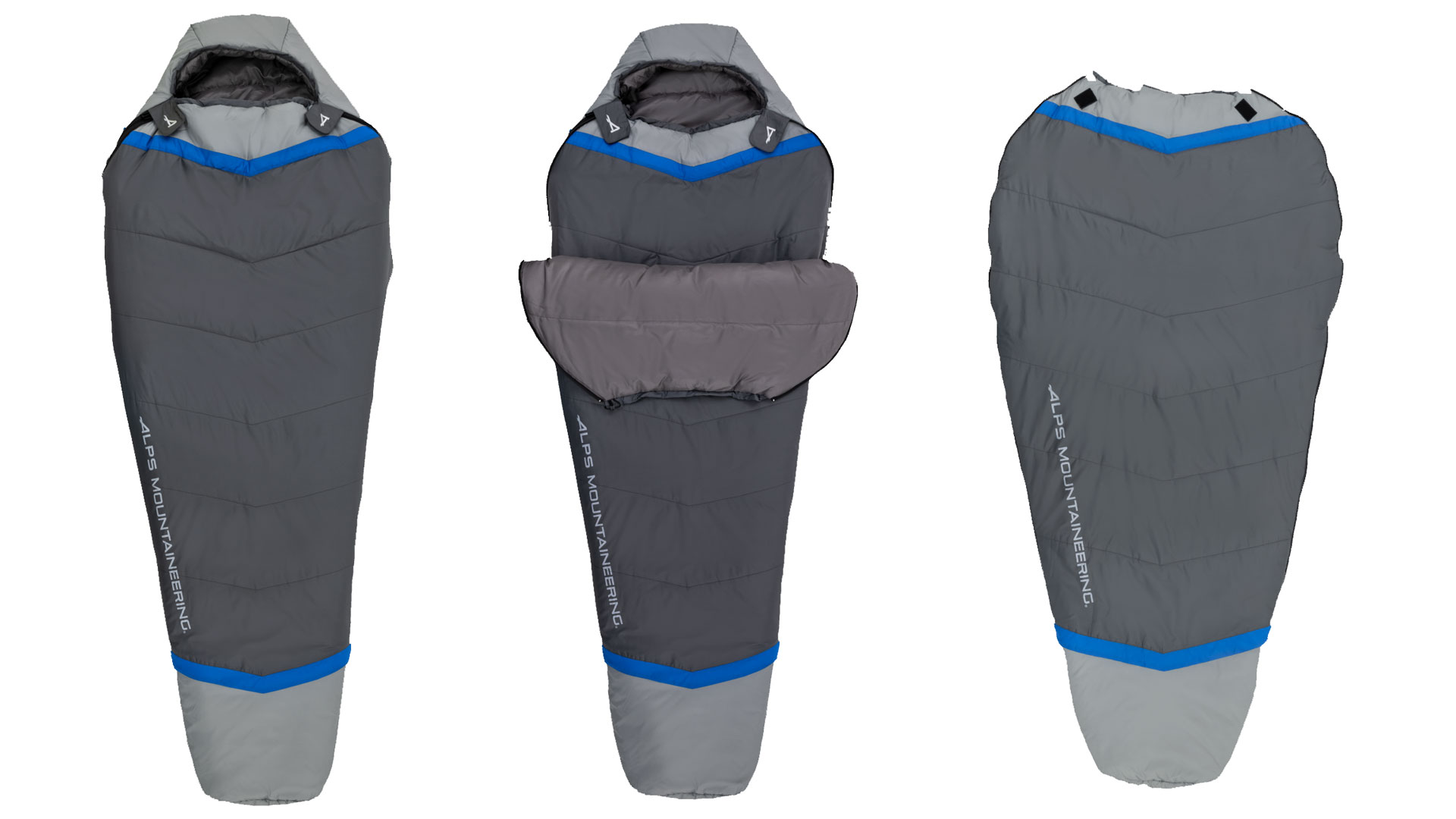 Alps Mountaineering has introduced a unique sleeping bag system that meets the needs of multi-climate campers. The new Aura system offers three different configurations to keep campers comfortable in all climates, from cold to hot climates.
The Aura system is based on a 30°F mummy bag with an offset two-layer construction that promises to eliminate cold spots. TechLoft Micro insulation is quilted between the polyester liner and the nylon ripstop outer layer, which offers a base rating of 30°F. The insulated chest and zipper further combat cold air intrusion for a comfortable night's sleep.
When temperatures drop, the Aura system can be converted into a 15°F mummy bag by installing the quilt top with the foot box closed. This adds an extra layer of thermal insulation to the bag and toe box. Simply slip the quilt foot box over the base bag and secure the quilt to the bag via two #8 zippers and hook-and-loop patches along the chest baffle.
An accessory feature of this system is the space created between the bag and the duvet. If even more warmth is desired, the camper can insert clothing between the layers. It's also a great solution for dressing on cold mornings, as the clothes stay warm when layered in the bag. The comforter can be removed to reduce weight and bulk when hiking in warmer temperatures.
Finally, the removable Aura system quilt works great on its own while camping in hot weather. It's perfect anytime a light wrap is needed, like when you're sitting around a fire on a cold night or sleeping in a hammock.
Features:
Dimensions:

32Wx80L in.

Total filling weight:

35.5 oz.

Total weight:

4 lbs, 6 oz.

Color:

Charcoal/Grey
For more information on this and other Alps Mountaineering products, visit alpsmountaineering.com. MSRP: $149.99