Enjoy a Family Hike on the East Side of Castlewood Canyon | Take a hike | Pikes Peak Courier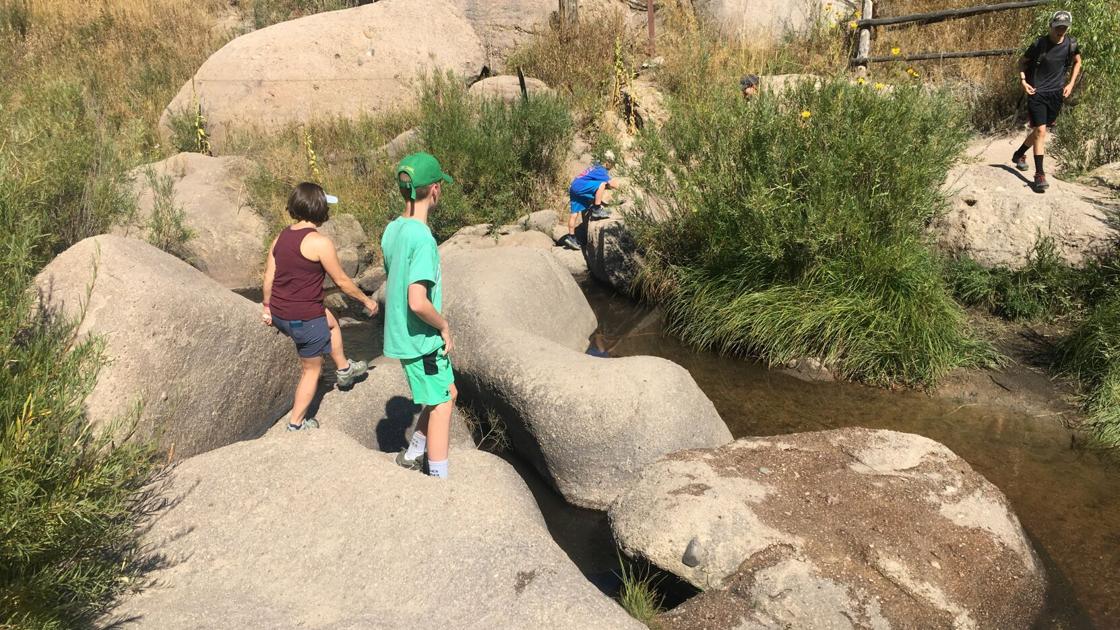 A state park gem exists east of Castle Rock that is worth a visit to explore Castlewood Canyon, cutting an area where the plains and foothills meet.
Head north from Interquest Parkway on Colorado Highway 83. After approximately 25 miles, reach the eastern entrance of Castlewood Canyon State Park, just south of Franktown.
While the trails are suitable for families, poison ivy along the trail is not. But with care, it can be easily avoided.
Follow the entrance road for about a mile, ending in a large parking lot. Locate the Lake Gulch Trail at the western end of the lot and walk northwest over relatively flat terrain through prairies and shrubby areas of Gambel's Oak highlighted by rock outcrops.
After about 0.75 mile the road turns east for about a quarter of a mile where the trail passes through a rocky area through Cherry Creek before ending at an intersection with the Inner Canyon Trail. Turn left and head west about a quarter of a mile to the Dam Trail to see the ruins of the dam that erupted in 1933, sending a 15-foot-high wave of water into Denver.
Return to the intersection of the Lake Gulch / Inner Canyon Trail and continue east on the Inner Canyon Trail following the creek. The rocky terrain changes to moderate difficulty and the large boulders along the trail provide entertaining rock scrambling, especially for kids, but beware of poison ivy!
Although fall colors are limited, some yellows can be seen among the poplars and willows of the riparian zone. Scattered evergreens line the canyon, and Virginia Cherry is also abundant here, feeling right at home along the aptly named Cherry Creek.
After about a 0.75 mile drive southeast, some walkways cross the creek before the trail climbs up and ends at the Canyon View Nature Trail. Continue south for approximately 0.25 km to the parking lot.
On the way out, stop to visit the Visitor Center where hikers can also walk a few hundred yards east to soak up the views of the Bridge Canyon Overlook.
From the Overlook area, the East Canyon Trail heads east through the Pinyon-Juniper Dry Forest and under Colorado Highway 83.
This 2.5 mile round trip trail offers more seclusion and descends into a scenic wetland along Cherry Creek with a loop at the end.
Joe LaFleur has lived in Woodland Park since 2016 and is an avid hiker who hikes the trails weekly. Contact Joe with questions or comments at [email protected]. Hiking is great exercise but can be dangerous. Always make sure to plan well, check the weather, bring a printed map and tell someone where, when you are going and contact them when you are safely back.