Eight exciting books to read about mountaineering ‹ CrimeReads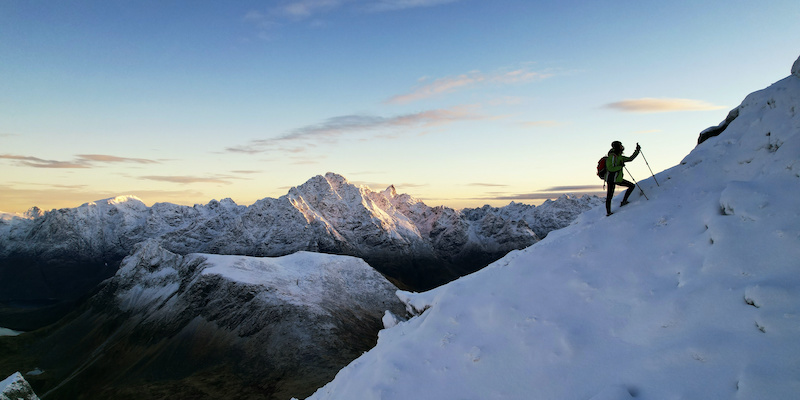 Eight thousand meters (over twenty-six thousand feet) is the place known as the "death zone". Every moment a person is up there, their body dies, with the lack of oxygen causing hallucinations, brain swelling and fluid leaking into the lungs. It is so dangerous that death is an accepted risk in extreme high altitude peaks, even before adding the risk of avalanches, falling seracs and crevasses. In 2019, I became the youngest Canadian woman to climb one of these 8,000m peaks, Mount Manaslu, and experienced life in this extreme place for myself. And as a writer, I couldn't help but wonder – what better place for a serial killer to hide than somewhere already known as the Death Zone? With this question in mind, my first thriller, Breathlesswas born.
I have always loved literature set in the high peaks. Many non-fiction books about mountaineering are both thrilling and terrifying, but oddly there aren't many novels, especially novels featuring women in leading roles. I hope Breathless can fill that gap, but in the meantime, here are some of my favorite exciting books to read on mountaineering:
In the air by Jon Krakauer
Impossible to talk about mountaineering literature without mentioning In thin air—the incredible true story of the 1996 Everest disaster, where eight climbers were killed in a storm. Jon was a journalist covering the expedition for Outside magazine, and her writing is captivating, compelling and haunting. For another perspective on shipping, The climb by Anton Boukreev is also worth reading.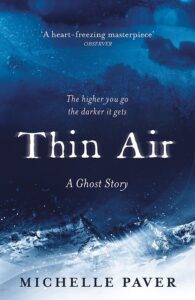 thin air by Michelle Paver
A book with a title similar to Krakauer's but a completely different setup. Michelle Paver wrote a cracker of a ghost story novel here, set in 1935 and following British doctor and gentleman adventurer Stephen on an expedition to Kanchenjunga, the third highest mountain in the world. Brimming with historical details of early climbing expeditions (like how climbers used to stuff their straw boots to stave off frostbite, or the joys of eating pemmican), the novel takes an ever-increasing twist. scarier as Stephen is haunted by a ghostly figure from a before. failed expedition – or is it hypoxia driving him crazy? Paver plays with our expectations and fears beautifully, delivering a truly terrifying tale of high peaks.
The article continues after the ad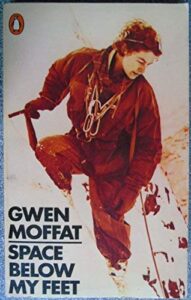 space under my feet by Gwen Moffat
Written by Britain's first female mountaineering guide, this is a glorious memoir of a life lived in the outdoors. It depicts some of the discrimination, bewilderment and sometimes skepticism that Moffat faced when she showed up at the rock, but ultimately it's an inspiring story for anyone who wants to pursue their passions.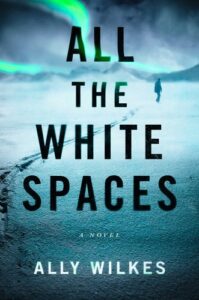 All white spaces by Ally Wilkes
What is it about an expedition that makes it the perfect setting for a horror novel? Although it's not really about mountaineering, I feel like this novel deserves a place on this list because of how well it portrays life in one of the most extreme environments in Earth, Antarctica. Meticulously researched, Wilkes takes us deep into the world after World War I alongside Jonathan, a young man who embarks on a ship haunted by a malevolent presence. With the horrors of the ice, the creeping fear and the real risk of the environment, this is one of the most brilliant and terrifying novels I have read in a long time.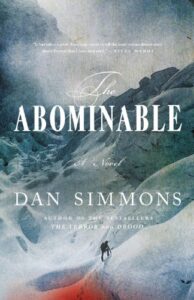 The Abominable by Dan Simmons
What would a mountain story be without the threat of an abominable creature? From the same author as Terror (another of my favorite reads), this novel takes us from the Alps to the Himalayas, accompanying the young American mountaineer Jake Perry, during the same period that Mallory and Irvine attempted to climb Mount Everest (1924). Yet the "monster" of this novel is not what it seems…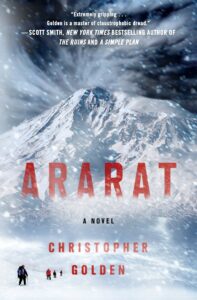 Ararat by Christophe Golden
A tense, gory, thrilling novel set on Turkey's Mount Ararat – it's the Dan Brown-meeting-mountaineering romance of your dreams. When an avalanche reveals a hidden boat deep in the mountain, questions arise as to what it could be. A truly thrilling supernatural thriller.
The article continues after the ad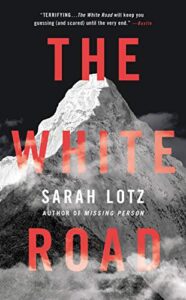 The white road by Sarah Lotz
This gripping novel (which also contains a terrifying passage about cave diving!) follows the adventure of a young man on Everest as he tries to unravel the mystery behind what happened to a missing climber. Lotz portrays the phenomenon of the "third man" – where exhausted climbers sometimes feel the presence of a mysterious spirit that provides comfort or support – in a delightfully chilling way, leaving us to question our sanity as much as the main character.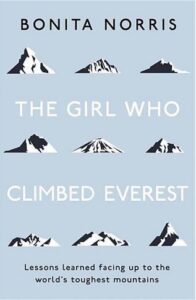 The girl who climbed Everest by Bonita Norris
A memoir by the youngest British woman to climb Mt Everest (at the time), I read this while at Mt Manaslu base camp. It was refreshing to read another woman's story on her journey from mountaineer – from novice to top of the world. Bonita writes with the same clarity and focus she brings to climbing, and the story of her descent from Everest is absolutely terrifying!
***