Dirty Fight: Arizona Mountaineering Club Returns for Annual South Rim Cleanup | Williams-Grand Canyon News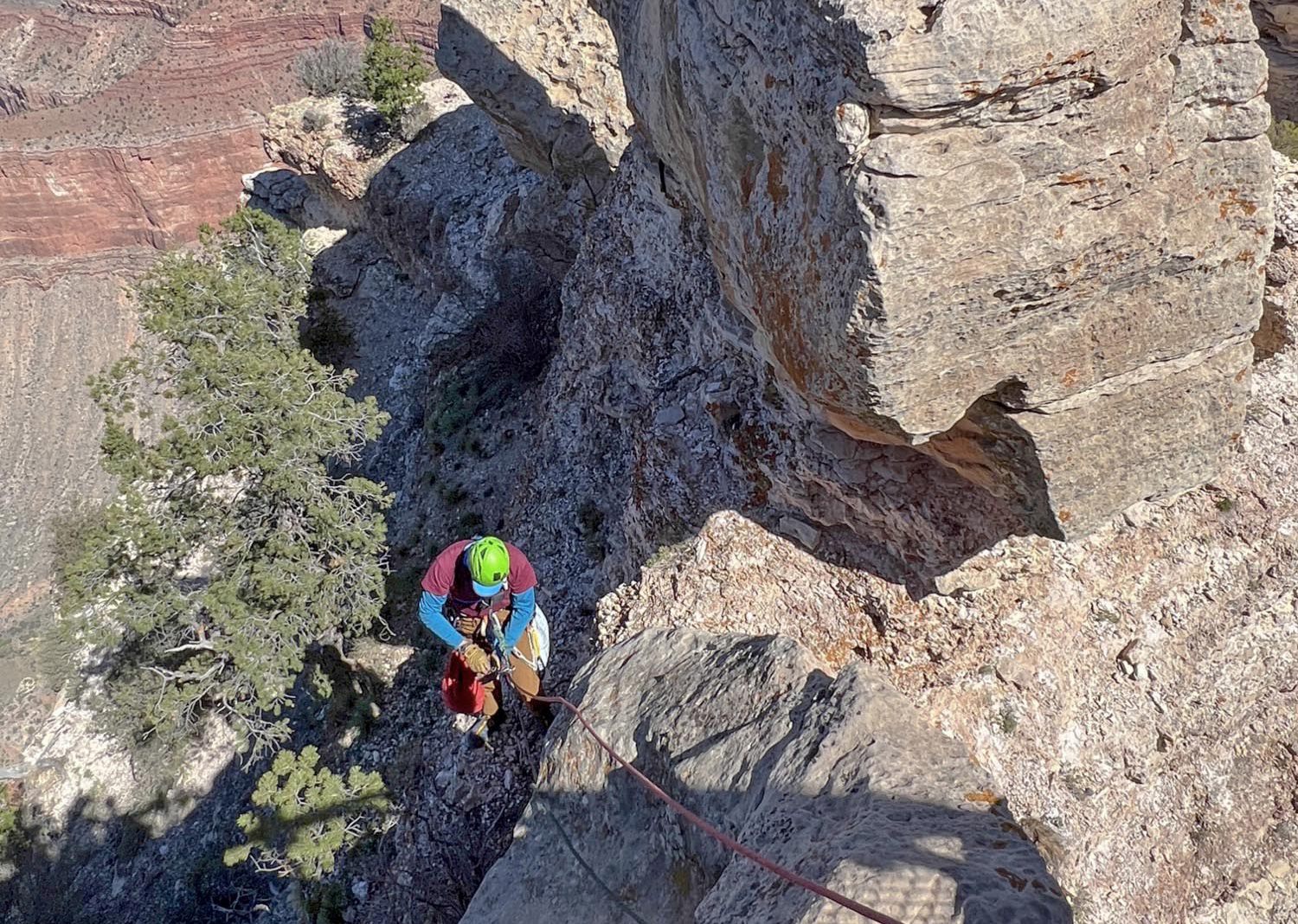 GRAND CANYON, Ariz. — Over $750 worth of parts.
That's the total of more than 12,000 coins the Arizona Mountaineering Club (AMC) has collected over the past five years by rappelling below the rim of Grand Canyon National Park.
The club just completed its 32nd "Over the Edge" cleanup under the South Rim on September 24 and picked up 48 pounds of trash, including 6.5 pounds of hats, dozens of sunglasses and even two cellphones.
"We are thanked very much," said organizer John Furniss. "But it's disturbing to see all these pieces."
Although much of the trash recovered from the cliffs below the South Rim is from windblown objects, the majority of the 12,366 pieces collected by AMC were intentionally thrown overboard, he said.
"It's not good for wildlife, not good for condors," Furniss said.
According to the National Park Service, trash, and especially shiny trash like coins, is a serious danger to California condors.
Dead condors have been found with bottle caps, small pieces of broken glass, plastic and metal in their systems, with some likely dying of zinc toxicosis, possibly from ingesting pennies, a study by 2012 on mortality patterns in California condors.
Grand Canyon National Park has several "Coins Can Kill" signs on the stair railings at Mather Point, Yavapai Point, and Lookout Studio.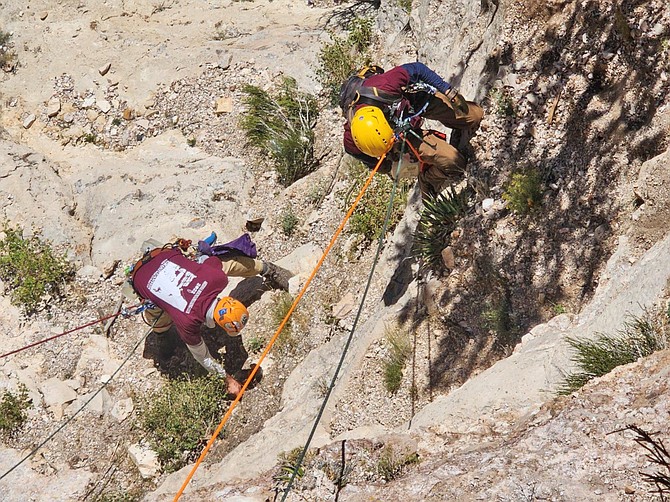 Although picking up litter under the Rim is difficult, requiring technical climbing experience and rope skills, Furniss said the group was grateful for the opportunity to help the park.
"For us, its grateful, a number of organizations would love to do it, but the NPS is comfortable enough with us to keep us coming back every year," he said.
Furniss said he spends 80 to 100 hours each year planning the Grand Canyon cleanup event. The club is selective in who attends the AMC 'Over the Edge' event.
"We are looking for members who have completed our training, demonstrated a commitment to safety and have good basic climbing skills," he said.
Although the group does volunteer work at the Canyon, Furniss said the group tries to keep the maintenance low when it comes to the park.
"The (Grand Canyon) emergency services have had us for several years and they trust us to do high-risk work," he said. "Staff constantly face problems in the park, so we are working to build trust in our methods and skills."
Furniss said stewardship is a core component of GAC's mission. In addition to the annual Grand Canyon cleanup, the group also participates in a pavement cleanup near Superior.
"We advocate access to climbing areas, teach property climbing skills, and promote stewardship," Furniss said.
The group holds regular courses in basic rock climbing, proper anchor placement and lead climbing techniques.
The "Over the Edge" cleanup is one of the band's major events.
"I believe every year we get up there, we have to earn the privilege of going back the next year," he said. "We don't take that for granted at all. We have been accident and injury free. Safety is paramount to my climbers, park visitors and park staff. They're busy, so my goal is to have low demand, low impact on NPS staff.
After each cleanup event, Furniss spends hours analyzing the litter collected under the ledge. This year's event was the first time the group had also volunteered to clean under the North Rim.
"We found a lot less litter, but of course there are no retail establishments and fewer visitors," he said.
When the event is over, Furniss likes to create a report that the National Park Service can use based on the amount and types of trash found.
"A few years ago the NPS introduced self-closing bins, they are heavy with lids, and once inside the amount of rubbish on the edge dropped drastically," he said. declared. "Much of it was blown by the wind, but the animals get in that, get it out and run with it.
Furniss said he was also amazed at the number of condiment packets found and suggested the NPS consider using condiment dispensers at South Rim food establishments.
While the "Over the Edge" cleanup event is a highlight for AMC, Furniss said he'd rather not see any trash below the rim of the Grand Canyon.
"It would be great if we could get it under control, we can't stop crashes," he said. "But intentional stuff is a crime."
More information can be found about AMC at arizonamountaineeringclub.net.