Best North Shore Hiking Trails for Kids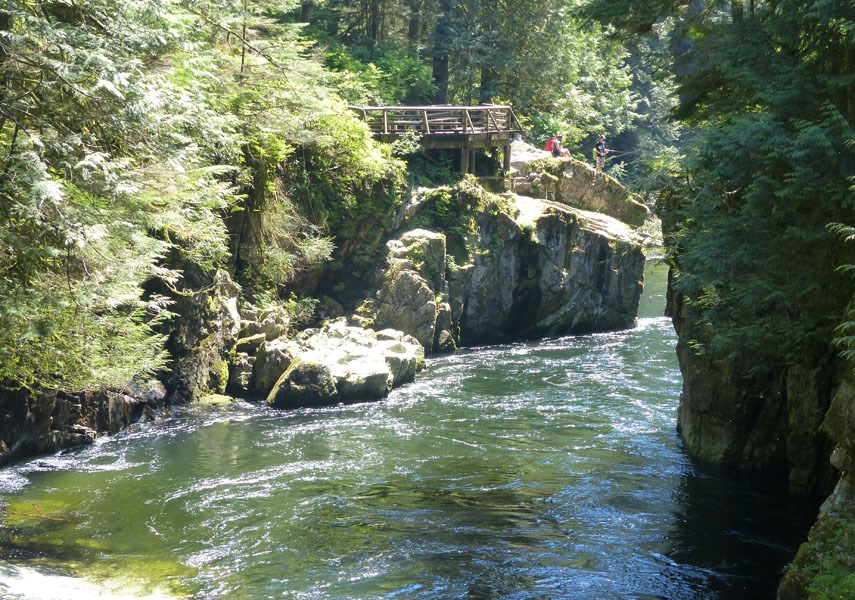 Here are the best kid-friendly trails in North and West Vancouver, from local hiking book author Stephen Hui.
With its mountainside slopes, its coniferous forest and its many bodies of water, the North Shore is home to a network of world-class hiking trails, many of which are accessible to you and your children.
Vancouver author Stephen Hui has released his latest book, Best Hikes and Nature Walks with Kids in and Around Southwestern British ColumbiaTuesday (May 17).
Here are her five favorite hikes in North and West Vancouver — and some bonus nearby picks — to enjoy with the whole family.
Capilano Canyon – North Vancouver
Easily accessible by public transit, Capilano Canyon offers a roster of attractions packed into a relatively small area. The Cleveland Dam, old trees, and various viewing platforms provide plenty of eye candy.
Along the route, hikers can visit the Capilano Salmon Hatchery (free admission), which offers an inside look at the river and the fish that swim there.
Hui is leading a Cap Canyon hike on May 29 in partnership with NatureKids Vancouver.
Fisherman's Trail – North Vancouver
Hui says the Fisherman's Trail along the Seymour River is beautiful, especially with its suspension bridge – the newest built by Metro Vancouver. On December 7, 2014, a devastating disaster landslide tore the area.
The trail features lush forest with picnic tables at the mid-valley lookout.
Dog Mountain – North Vancouver
For something higher, Hui recommends Dog Mountain on Mount Seymour, which is perfect for helping little hikers feel like they're rock climbing.
But the trail is closed now and should be closed around next month as heavy snowmelt makes the trail muddy and nearby streams dangerous.
Lynn Canyon – North Vancouver
Many hikers on the North Shore are familiar with Lynn Canyon and its many attractions, including the suspension bridge and Twin Falls.
The relatively flat terrain makes hiking easy and there are a number of places to swim in the cool water on a hot day. Rice Lake is also nearby.
Cypress Falls – West Vancouver
Less well known than some of its North Shore cousins, Cypress Falls presents a bit of a challenge with steeper terrain.
But there's plenty to look forward to: canyons, waterfalls and even hollow trees — "It's always fun," Hui said.
Spring is the perfect time of year to discover this jewel of hiking on the North Shore with your children.
Sasamat Lake – Port Moody
For Hui, Sasamat Lake is a good opportunity to introduce young hikers to trails with variable gradients. But it's still a relatively easy hike, as you go up and down around the lake.
The hike also includes a pontoon bridge, which is always cool.
Pender Hill – Sunny Coast
The Sunshine Coast is great for hiking with kids, Hui said.
In the Pender Harbor area, Pender Hill is fantastic for feeling like you've climbed a mountain. You may even have northern alligator lizards joining you at the top.
Along the way, you'll also see a leaning tree that looks like something out of a Dr. Seuss book, which is sure to grab your child's attention.